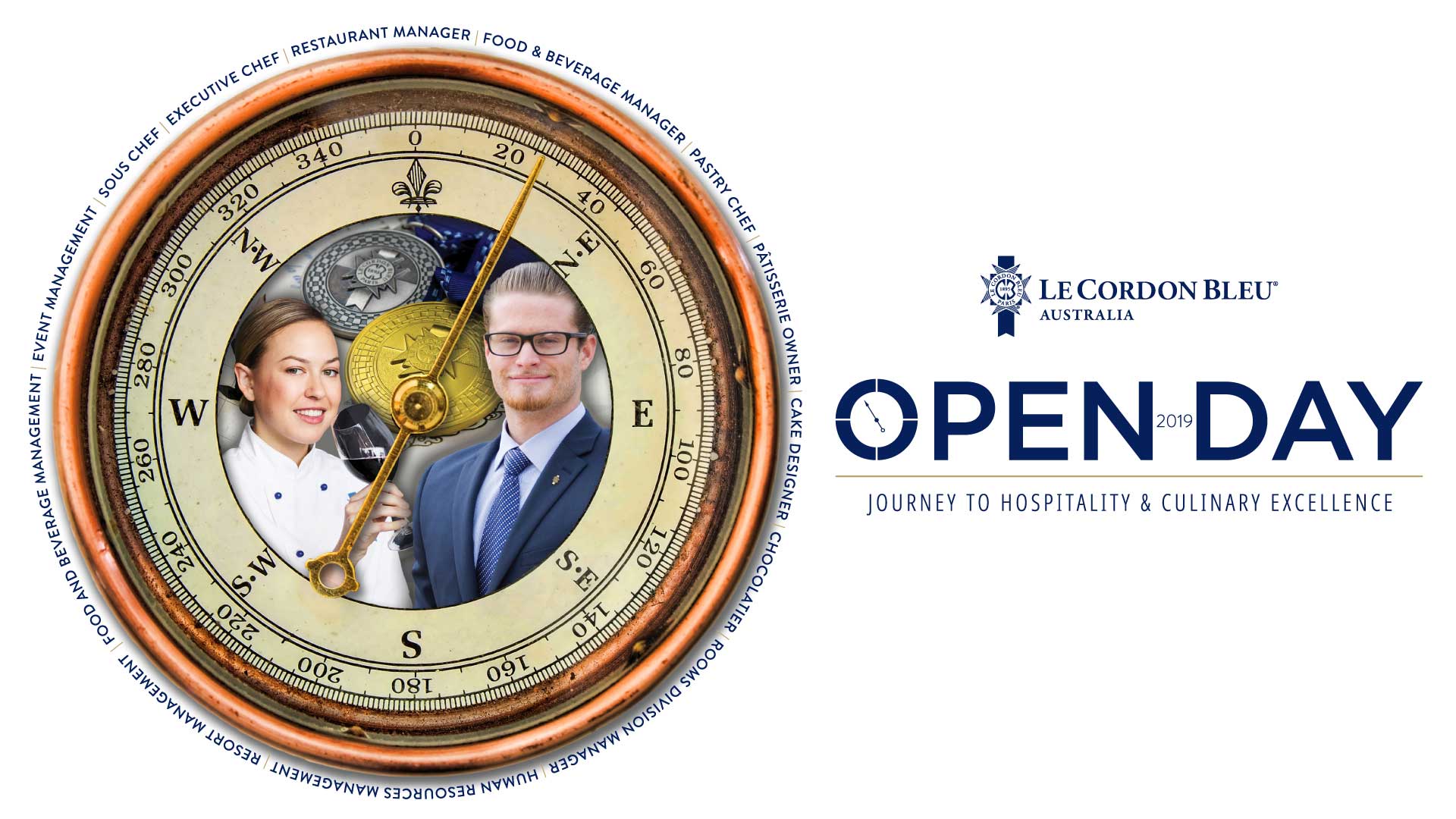 Open Days around Australia
Adelaide, Brisbane, Melbourne and Sydney
Open Days
Are you interested in studying with Le Cordon Bleu and would like to receive more information? Do you want to work in the hospitality industry but don't know where to start? Find out why Le Cordon Bleu is the world's most acclaimed culinary art and hospitality management institute in a discovery tour of Le Cordon Bleu.
Please select the campus where you would like to attend one of our open days.

Private Campus Tours
Alternatively you can organise a private tour. Come and experience life on at a Le Cordon Bleu Campus by booking a campus tour. As part of the tour you will view our state-of-the-art teaching facilities, learn about our unique Culinary arts (Cookery and Pâtisserie), Bachelor and Master degree study programmes, and have the opportunity to talk directly to Le Cordon Bleu representatives.
You can book a campus tour either individually, as a small group, or for your whole school class.
Duration: Approximately 1 hour
Fees: Free

Taste of Le Cordon Bleu
Ever wondered what it's like to study at the prestigious Le Cordon Bleu Adelaide cooking and hospitality school?
You are invited to Taste of Le Cordon Bleu Adelaide, to spend an evening with our chefs and students, who will showcase their skills and give you an insight into the food, wine and gastronomy business, and how you could be a part of this global enterprise.
If you'd like to attend our next Taste of Le Cordon Bleu evening please register at a campus below.
Registrations are essential for this free event and seating is limited.

Upcoming Open Days and Events
To be notified about upcoming open days and events please subscribe to our newsletter