Interact with our guest chef to broaden your culinary horizons!
In the Masterclass, a guest chef takes centre stage alongside a Le Cordon Bleu Paris Chef to introduce you to their origins, personality and creations.
Let yourself be guided in an elegant and exclusive setting at the historic Hôtel de la Marine.
In this Masterclass:
A 30-minute presentation to discover a chef or a cuisine from around the world
A 2-hour culinary workshop where you will create an original recipe with the guidance of an expert chef
A 30-minute gourmet tasting of your creation
Let discovery, flavors, and sharing be your companions. Aprons at the ready!
Every Wednesday, famous Chef Babette de Rozières will host the masterclasses.
Babette de Rozières - Creole Cuisine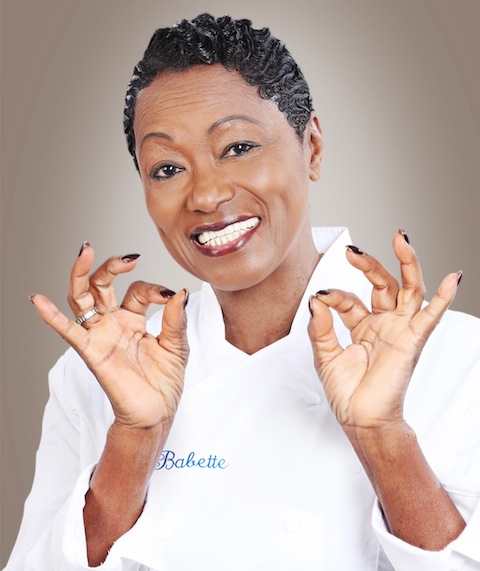 Babette de Rozières in a nutshell:
Originally from Guadeloupe, Babette de Rozières has opened more than twenty restaurants, launched the Salon de la Gastronomie des Outre-mer in 2015, published several cookbooks and hosted numerous culinary television programmes.
In 2019, she launched the Parcours de la Gastronomie in the Ile-de-France, which aims to showcase France's culinary heritage through its gourmet highlights, including the Hôtel de la Marine.
In March 2023, she was awarded the Grand Prix du rayonnement français gastronomique, which represents her career and her fight for gastronomy and French culinary heritage. Babette cooks up her West Indian recipes every day in her restaurant La Case de Babette.






Recipes

Indian massala marinated swordfish blanquette, coconut cream with kaffir wine, Madras rice
Guadeloupean cinnamon, nutmeg and Bourbon vanilla eggnog
22 November

King prawn and haddock fillet callaloo with mild spice and lime
Guadeloupean cinnamon, nutmeg and Bourbon vanilla eggnog
29 November

West Indian pink sea bream steak blaff flavoured with kaffir lime and mild spice
Guadeloupean cinnamon, nutmeg and Bourbon vanilla eggnog
6 December

Saffron fricassée of King prawns with Caribbean gnocchi
Guadeloupean cinnamon, nutmeg and Bourbon vanilla eggnog
13 December

Lime and traditional colombo curry marinated chicken leg, rice flavoured with cinnamon
Guadeloupean cinnamon, nutmeg and Bourbon vanilla eggnog
20 December