The Culinary Upskilling Short Course II is perfect for those with basic foundation culinary skills or who have previously completed one or more Le Cordon Bleu short courses and wish to advance their skills. The Short Course is made up of 5-days intensive training with a Le Cordon Bleu Master Chef.
Participants that complete the Culinary Upskilling Short Course will receive a Le Cordon Bleu New Zealand certificate of participation *The certificate is not NZQA accredited.

Dates:
Friday 28th January - Tuesday 1st February 2022 (5 days)

Times:
Demonstration 9am - 12pm
Light lunch 12pm-1pm
Practical: 1pm - 4pm
Location: Level 2, 52 Cuba Street, Te Aro, Wellington
Requirements: Safety shoes (closed-toe shoes)
Course Includes: All ingredients, aprons and tea towels will be provided. All cooking equipment, teaching resources and recipe books are provided in our practical kitchen for your use. Light lunch is included.
Course Details: Our Master Chef will conduct a 3-hour demonstration of the following techniques and recipes in the cuisine/pâtisserie lecture theatre, followed by a 1-hour break, and a 3-hour practical class in the cuisine/pâtisserie kitchen:
Day one: Curing, cocktails, fermentation and charcuterie
Recipe/dish:
Cold smoke salmon
Gin suspension cocktail
Boudin blanc with mushroom fricassée
Crème fraîche
Techniques:
Curing
Cold clarification

Sausage filling/shaping
Lacto fermentation
Day two - Bouillabaisse
Recipe/dish:
Techniques:
Filleting a fish
Simmering
Émulsion à rouille
Poaching a fish
Making a fish stock
Day three – Charcuterie, spherification, caviar and butter
Recipe/dish:
Country style pâté
Caviar spherification
Cultured butter
Techniques:
Emulsify the meat for the pate
Spherification caviar
Churn the crème fraîche to make butter
Day four – Cold smoking and vegetarian Provençal dishes
Recipe/dish:
Cold smoked salmon
Pistou soup
Pissaladière
Techniques:
Cold smoking
Cutting vegetable
Kneading bread dough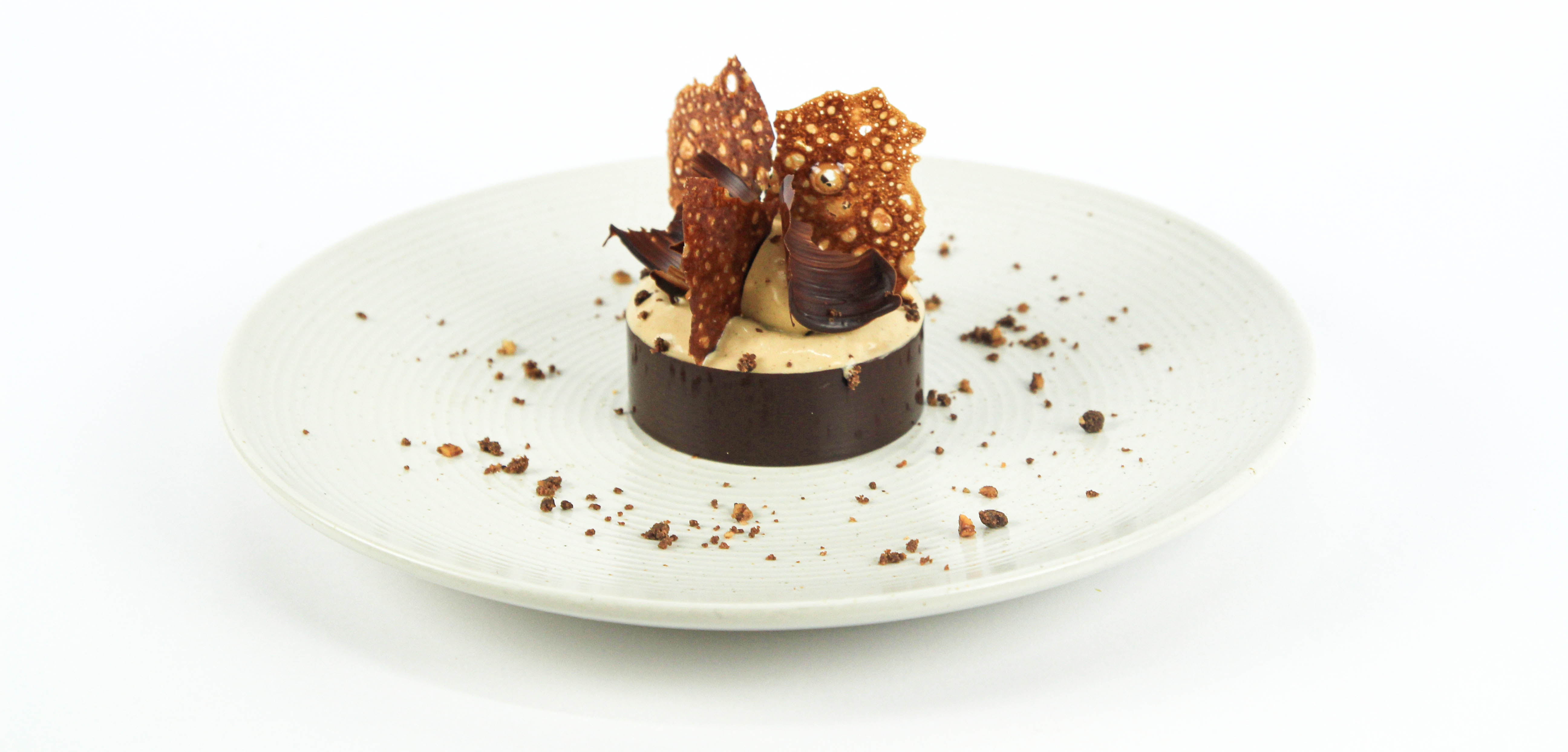 Day five - Pâtisserie class

Recipe/dish:
Modern Platted dessert
Walnut Dacquoise
Chocolate Tuile
Streusel cocoa and walnut
Coffee Espuma
Crémeux chocolate "Namelaka"
Walnut Ice Cream
Techniques:
Folding techniques
Ganache
Chocolate Tempering
Crème Anglaise
Syphon
Ice cream churning with Pacojet
Plating technique
*Some products may be substituted depending on seasonal availability, however, the same skills will be taught. Some additional recipes will be provided.
All bookings are subject to the following terms and conditions
Contact Details: +64 4 472 9800 | nz@cordonbleu.edu