Is your sweet tooth calling? Join our French Master Pâtisserie Chef Thomas for the Sweet Nostalgia Masterclass as he shares some of his favourite French childhood sweet recipes. This short course is a demonstration-only masterclass held in our state-of-the-art demonstration theatre.
Date: Saturday 14th November 2020
Time: 3pm - 6pm
Location: Level 2, 52 Cuba Street, Te Aro, Wellington

Course Includes: Recipe book of dishes created. Tasting of dishes.

Course Details/Summary: During the Masterclass, Chef Thomas will take you through the methods and techniques involved to make a variety of sweet homemade spreads and biscuits.
Techniques learnt:
Hazelnut and chocolate spread
Different biscuit types "Pain de Genes", "Sable Breton", "Almond Dacquoise"
Ganache
Chocolate glaze
Marmalade
Caramel spread
Raspberry Fruit Paste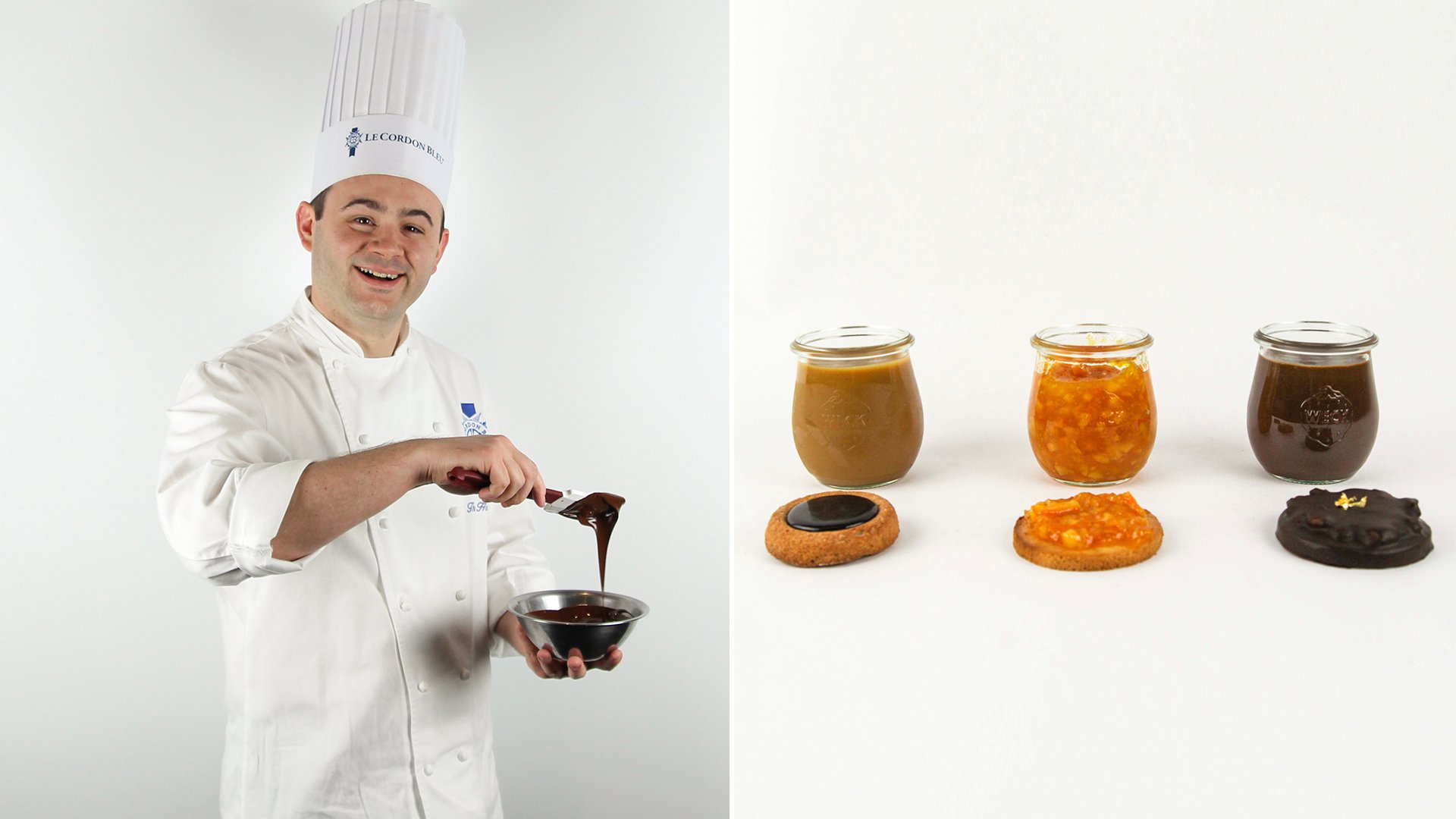 Contact Details:
+64 4 472 9800
|

nz@cordonbleu.edu


All bookings are subject to the following
terms and conditions