In this fun and creative workshop, you will be making a Red Berry Valentines Cake under the expert guidance of our master patisserie chef. You will take home your tasty creations. The perfect dessert for summer that will not only look fabulous but will also be delicious!
Sessions:
Saturday 12 February 2022 9 am - 12 pm
Saturday 12 February 2022 1.30 pm - 4.30 pm
Location: Level 2, 52 Cuba Street, Te Aro, Wellington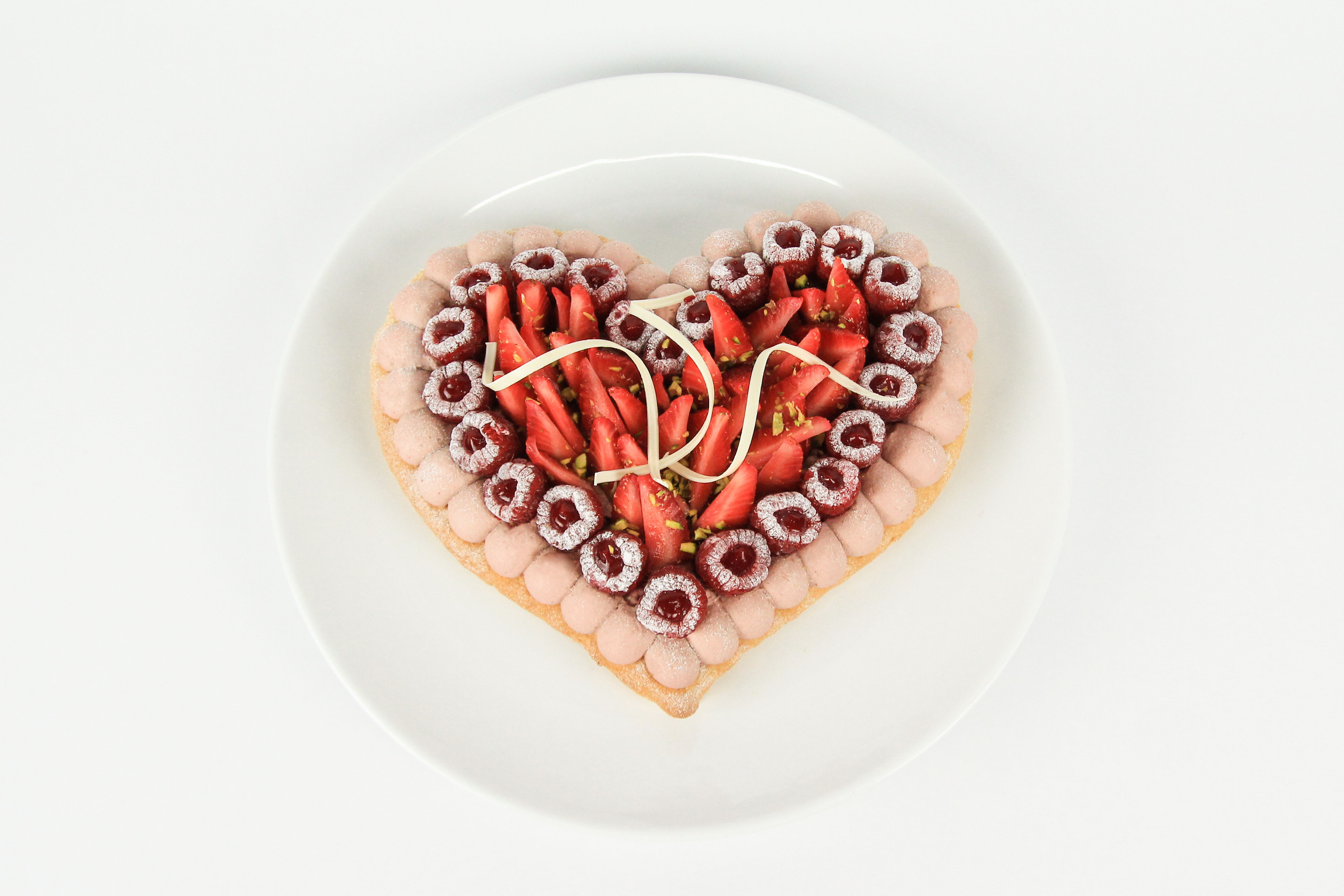 During the workshop, you will learn to:
Make a dacquoise (meringue biscuit) and learn how to whip the perfect meringue.
Use the correct piping techniques for piping meringue biscuit, aerated mixtures (crème diplomat) and fluid gels.
Make a freeform celebration cake without a mould
Make fruit-based creams.
Make fruity gelees.
Make fruit-based fluid gels.
Make a fruity crème diplomat (an aerated mixture that can be used as a mousse component, topping or filling).
Cut, arrange, handle fruits for pastry decoration purposes.
Make white chocolate ribbons.
Allergy notice: Not suitable for participants with gluten, dairy allergies.

Age: 10+

Course Includes: Everything you need to create your Red Berry Valentine Heart. The equipment in our Patisserie Kitchen is for your use. Recipes included. You will take your Valentine heart home with you.
Contact Details: +64 4 472 9800 | nz@cordonbleu.edu
All bookings are subject to the following terms and conditions