In this fun and creative workshop, you will decorate a medium sized gingerbread house with four accompanying Christmas trees and an Eiffel Tower to complete the scene. Guest Patisserie Chef, Tanya Hugyecz of Decorada Boutique Bakery will get you started with icing tips and techniques and then with her expert guidance, you will complete your own gingerbread masterpiece. You'll take home your tasty creation beautifully wrapped for display. They will not only look fabulous they will be delicious too.
Workshop dates and times - Please note the end time is approximate only
Saturday 19 December 10 – 1 pm
Guest Chef: Tanya works at Le Cordon Bleu as Administration Office Manager and prior to that she operated her own bakery in Wellington for 14 years and has created cakes for royalty and sporting celebrities. Tanya is a qualified and experienced Patisserie Chef.
Course includes: Everything you need to create and decorate your own gingerbread house. Equipment in our Patisserie Kitchen for your use. Recipes included. Hot Chocolate drink included. One house per workshop participant. You will take your gingerbread house home with you.
Allergy notice: Not suitable for participants with gluten, dairy or egg allergies.
Age: 10+
Location: Level 2, 52 Cuba Street, Te Aro, Wellington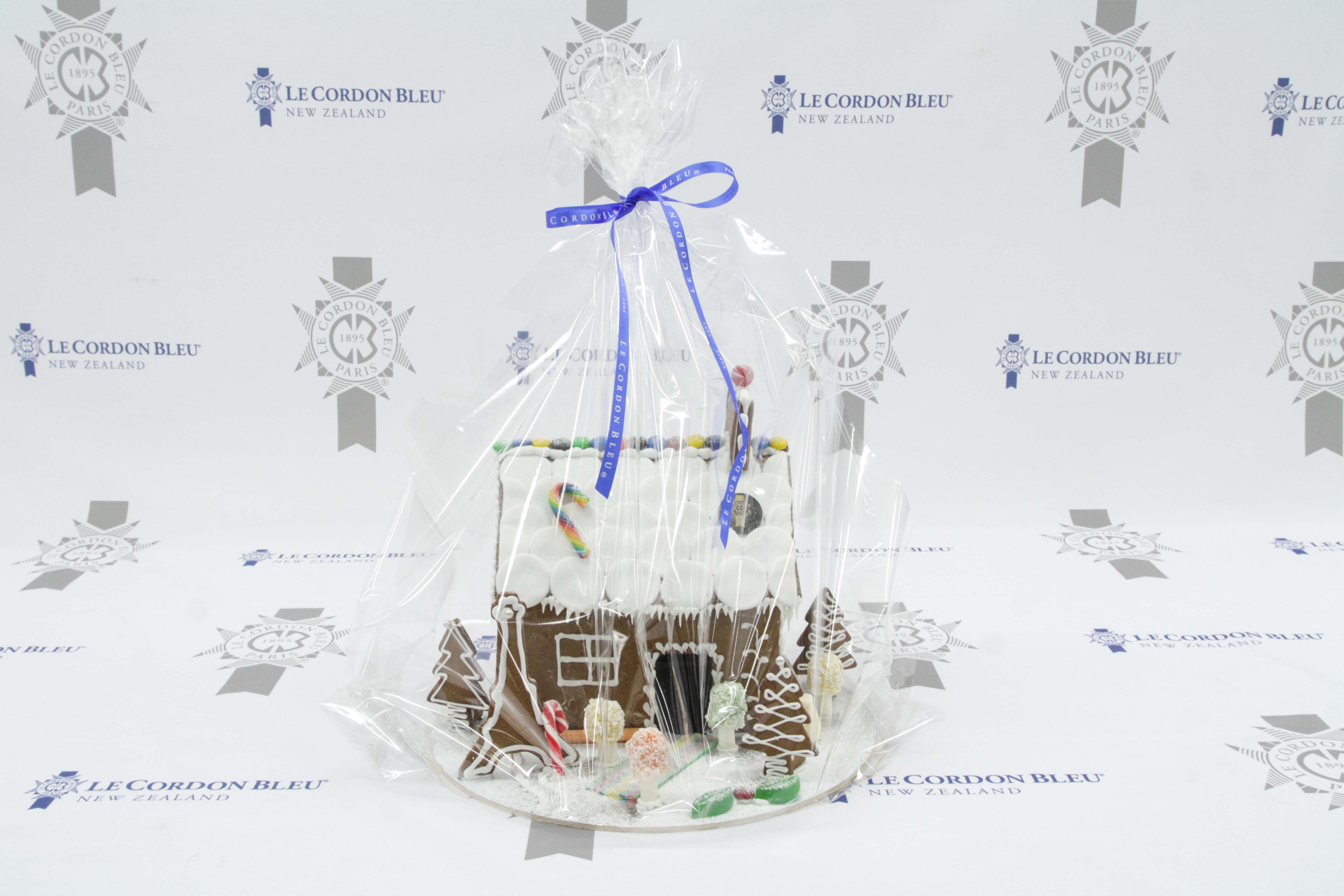 Contact Details:
+64 4 472 9800 |
nz@cordonbleu.edu
All bookings are subject to the following
terms and conditions