The Chocolate Making Workshop is made up of two practical classes, you will learn how to make chocolates, different methods of tempering chocolate and artistic chocolate work from a Le Cordon Bleu Patisserie Chef. This workshop is suitable for both novice and experienced cooks, no prior knowledge is required.
Date:
Saturday 24th October 2020 - Sunday 25th October 2020
Time:
9 am - 4 pm each day (includes a 1-hour break)
Location: Level 2, 52 Cuba Street, Te Aro, Wellington
Course Includes: All ingredients, tea towels and apron will be provided. All cooking equipment and teaching resources are provided in our practical kitchens for your use. Recipe book included. Lunch is not included.
Course Details/Summary:
You will be making chocolate moulded bonbons, chocolate slab and a chocolate flower with bonbonnière (Chocolate box containing "bonbons" also known as "favours", which are gifts given by hosts to their guests on special occasions such as weddings, baptism, First Communion or Confirmation with a flower to present as a gift).
Techniques learnt:
Crystallisation
Tempering techniques: seeding, tabling and more
Ganache
Bonbon Moulding
Slab work
Use of transfer sheet
Cocoa butter décor
Bonbonnière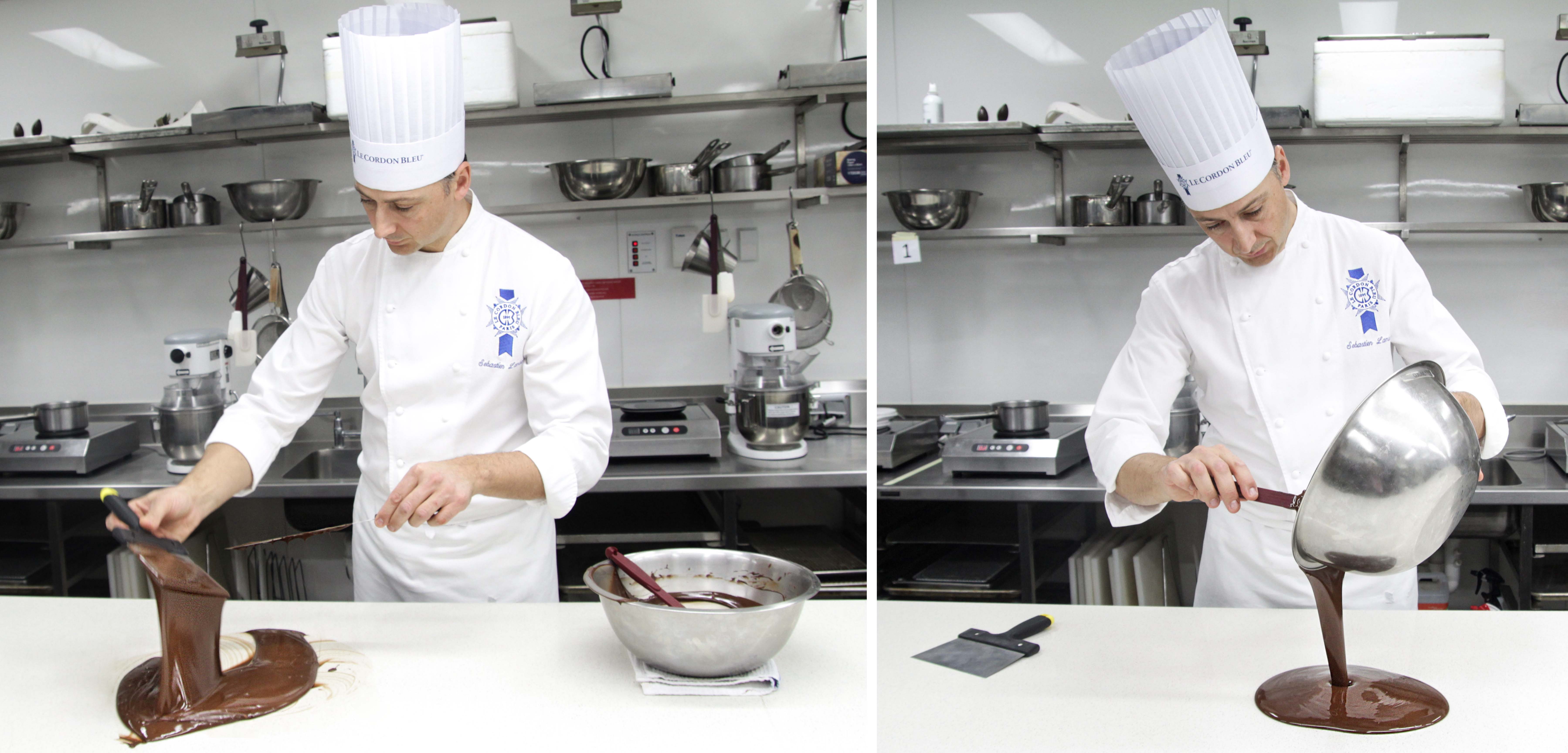 Contact Details: +64 4 472 9800 | nz@cordonbleu.edu

All bookings are subject to the following terms and conditions