Basic Cuisine
Intermediate Cuisine
Superior Cuisine
Completion of the Basic, Intermediate and Superior Cuisine certificates results in the award of our Diplôme de Cuisine. You will learn to master the necessary skills to create fine cuisine dishes through a combination of practical sessions, demonstrations and theory lessons, gaining knowledge from our team of classically trained master chefs who have experience working in senior positions in the world's finest kitchens and Michelin star restaurants.
Our cuisine master chefs lead demonstrations to show you how to produce dishes to the highest professional standard. You are then tasked with replicating what you have been shown in one of our dedicated cuisine practical kitchens under the guidance of one of our master chefs to ensure satisfactory progress is made.
Theoretical technical classes explore a specific culinary subject or ingredient and are taught through concise classroom sessions. Each technical class is supplemented by supporting resources to underpin the practical knowledge taught and provide context to the techniques developed and ingredients used.
This diploma can be completed over 9 months (min 18 hours per week).
The cost of the Cuisine Diploma is £17,217.
Basic Cuisine
Basic Cuisine opens the door to the mastery of classic cuisine techniques. From day one, you begin to develop the basic skills: from how to hold a knife properly, peel vegetables and truss a chicken. As the term progresses, techniques become more complex. Students learn how to use and integrate condiments, herbs, and spices which complement the dishes prepared. As a solid grounding in basic cuisine, this programme is for beginners and experienced students alike.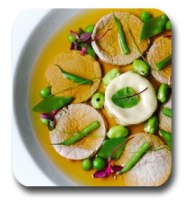 Core Units
• Classical French Cuisine Culinary Techniques
• Kitchen Management 1
• Implementing Health, Safety and Hygiene Procedures
• Introduction to Basic Wine Knowledge
• Introduction to Basic Cheese Knowledge
Core Objectives
• demonstrate fundamental basic cuisine preparations and cooking techniques including:
- knife skills
- basic classical vegetable cuts
- fish filleting skills
- elementary butchery skills
- basic stocks and derivatives
- elementary sauces and emulsions
- basic doughs e.g. pasta and puff pastry
- introduction to plating presentation
- basic plated desserts for restaurants
- elementary methods of cooking e.g. braising, pan-frying, boiling, deep-frying, roasting, and steaming
• identify French culinary terms
• achieve the Level 2 award in food safety
• follow health, safety and hygiene regulations
• identify basic wine knowledge
• identify basic cheese knowledge
• develop personal kitchen organisation and management skills
The cost of the Basic Cuisine course is £6,554.
Intermediate Cuisine
The Intermediate Cuisine programme introduces you to classic French regional dishes and European cuisine techniques, through which you will apply the techniques introduced during the basic level programme. Through practice and repetition, you begin to perform tasks instinctively and with greater ease. Intermediate Cuisine emphasises the importance of mise en place: understanding, organisation and production. Demonstrations highlight various kinds of presentations from platter to plate, and become more menu-oriented, incorporating elements such as planning and timing.
Prerequisite: Basic Cuisine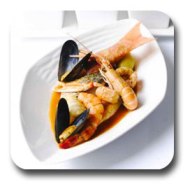 Core Units
• French Regional Cuisine
• Light Cuisine and Vegetarian Cuisine
• Canapés and Finger Food Buffet Work
• Kitchen Management 2
• Implementing Health, Safety and Hygiene Procedures
• Regional Wine Knowledge
• Cheese Production Knowledge
• European Culinary Techniques and Cuisine
Core Objectives
• implement all the basic techniques learned and apply them to fundamental European regional cuisine and culinary techniques including:
- developing specific knife skills
- preparing live shellfish
- methods of preserving
- developing butchery skills and fish filleting
- participating in large canapés team production
- compile classic and modern plating presentations
- sweet and savoury hot soufflé
- developing sauce knowledge
- practicing cooking methods
- identifying specific European techniques and cuisine
follow health, safety and hygiene regulations
• describe regional wine knowledge
• describe cheese production knowledge
• extrapolate personal kitchen organisation and management skills
The cost of the Intermediate Cuisine course is £5,728.
Superior Cuisine
During the Superior Cuisine programme, which culminates in our Diplôme de Cuisine, you will learn about the current evolution of worldwide cuisine techniques. Full menus are inspired by trends from today's top kitchens. The ingredients are richer and more refined, exposing students to working with rare and high-quality items. Now well-versed in classic culinary skills, you are encouraged to be more creative in both taste and presentation.
Prerequisite: Intermediate Cuisine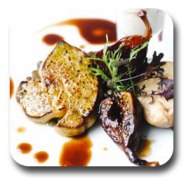 Core Units
• Event Organisation and Preparation
• Complex Savoury Restaurant Contemporary Style Dishes
• Kitchen Management 3
• Health, Safety and Hygiene Procedures
• Wine and Food Pairing
• Cheese Beyond Taste
• Extended personal creativity and discipline (mystery basket)
• Readiness for working in industry (Student Event)
Core Objectives
• demonstrate a wide range of fundamental classical and contemporary cuisine techniques including:
- extending cooking techniques
- advanced butchery skills
- specific preparation and cooking skills for vegetables and garnishes
- elaborating world flavours and texture techniques
- expressing personal cultural ingredients and flavours
- cooking to order
- seasonal and market influences on cuisine
• meet health, safety and hygiene regulations
• analyse wine and food pairing
• discover cheese beyond taste
• establish personal kitchen organisation and management skills
Superior level students host a seated event as part of our Diplôme de Cuisine. Teamwork, organisation, execution, and creativity are tested as students work together to produce items with high-quality appearance and taste. The event allows students to demonstrate the skills they have acquired during their diploma, provide a taste of working in the industry and also contributes to students' overall grade. Our cuisine event is unique to the London campuses superior programme and the superior cuisine certificate is equivalent to Level 4 on the Qualifications and Credit Framework (QCF).
The cost of the Superior Cuisine course is £6,353.
Your typical weekly schedule:
As a guide, a typical weekly class schedule is composed of the following sessions:
Cuisine courses: 3 demonstrations, 3 practical classes – 18 hours
Demonstrations and practical classes are scheduled Monday to Saturday at any of the following times: 8:00am, 11:30am, 3:00pm and 6:30pm. The schedule is posted for the full session at the beginning of the term.