Chef Martelli talks about how he sees healthy pastry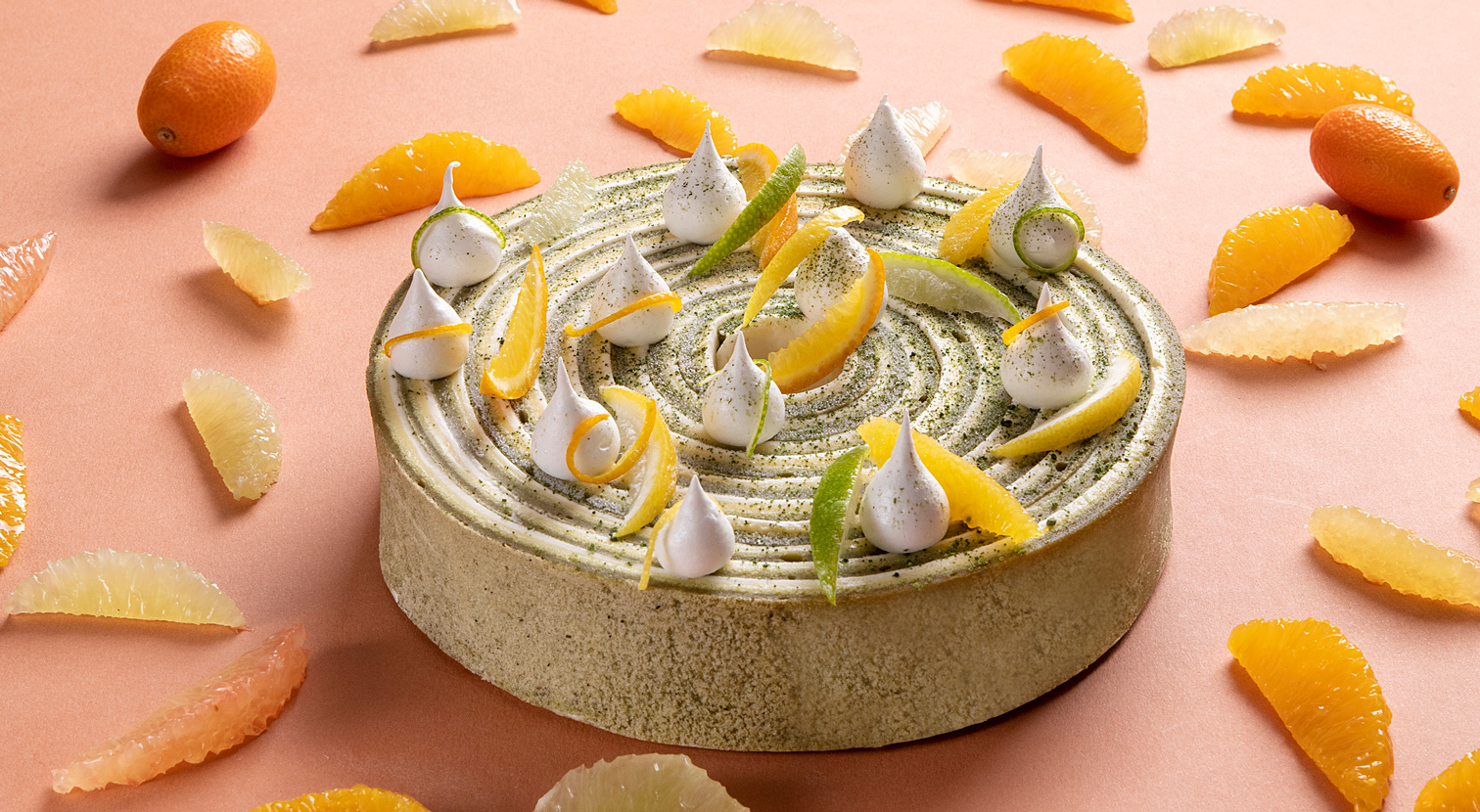 Did you know that a Paris-Brest could be a healthy dessert? In the face of increasing demand for healthy pastries, Le Cordon Bleu Paris has developed a unique training programme: the Diploma in Pâtisserie Innovation and Wellness. The course lasts 3 months and focuses on health and well-being using a whole variety of alternative ingredients and new techniques in line with new food trends. Pâtisserie Chef Instructor Emanuele Martelli has been kind enough to answer some of our questions.
Why was the Diploma in Pâtisserie Innovation and Wellness created?
This diploma was created to meet an increasing demand for healthy pastry alternatives. This doesn't mean vegan or vegetarian pâtisserie, but a healthier version taking account of changing customer needs and demands without forgetting the most important element: taste. The programme includes an insight into more modern ways of making pastries, highlighting the health aspects and nutritional content of each ingredient, aiming to present lighter, healthier desserts with distinct flavours.
Who will be leading the programme?
The Chef Instructors at Le Cordon Bleu Paris institute in partnership with Florence Foucault, nutritionist and dietician.
Can you share a few alternative recipes for healthier pastries?
There are so many! Choosing good quality ingredients already represents the first step towards healthy pastries, as well as selecting seasonal products. It is also better to use less processed or industrially modified ingredients, and select whole meal flours or natural sugars rather than artificial sweeteners. The naturally occurring sugar in fruit is an excellent source of sweetness. Finally, try and reduce the fat content or replace it with non-hydrogenated vegetable fat like sunflower oil.
Can you name some of the pastries that the students will be discovering?
Through 12 different steps, the students will be introduced to a wide range of healthy-version cakes. They will look at sugar confectionery, and chocolate according to the "bean to bar" concept which entails selecting the cocoa bean directly from the plantation, but also ice-cream making, week-end cakes, individual gateaux, plated desserts, entremets and bread baking. The students will be introduced to an entire universe of sweet alternatives.
Which creation are you the most proud of and why?
The whole programme is the culmination of more than a year's intensive work from our team of Pastry Chefs. Each dessert is the result of long, in-depth research. We had to put together new foundations for new pastries. A complete reassessment of our skills was called for: we started from scratch and made numerous trials continually focusing on quality. Each product represents a successful achievement to be proud of.
Will tomorrow's pastries change to becoming totally healthy, or even vegan?
I don't think we can talk about change but more of a progression. In my opinion, pastries are going to become healthier and healthier with a reduction in varying quantities of certain ingredients. If you compare a pastry cream of today to one 30 years ago, the differences can easily be spotted. This will be the trend in the next few years. There will be changes and developments in taste and perception. Ten years ago so-called food colourings were used without restraint, whereas today they have practically all been banned. I think that healthy pastries will increasingly dominate the market in years to come.
Which career path could students follow once they have graduated?
Students will be able to work in more traditional sectors such as pastry shops, restaurants or hotels, and they will also know how to meet the demands of customers with food intolerances or special dietary requirements.
©Thuries-Magazine-Pascal-Lattes