Cheese & Wine Tasting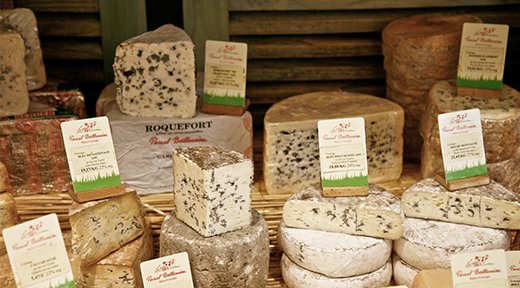 Date: Fri 25 September 2015 (6pm-9pm)
Cost: $120
Course Details:
There are an estimated 12,000 types of cheese produced worldwide. This diversity is amazing considering the starting material for all of them is cow, sheep, and/or goat milk. The myriad of textures and flavours found in cheese arise from how that milk was processed during cheese making, what microbes were used, and how long and in what environment the cheese is aged.
This course will introduce attendees to the chemistry and microbiology of milk, the important steps in the cheese making process, and the effects of different types of microbes on cheese flavor and texture. Various types of cheeses along with wine will be tasted, and the science behind the flavor and texture of the cheeses will be discussed. A cheese making demo will be performed to show how liquid milk is transformed into solid cheese curds.
You will leave the class with a better appreciation and understanding of cheese manufacture and flavour development, and with the knowledge to produce your own cheeses at home.
Notes:
Limited Spaces available. Le Cordon Bleu Gift Vouchers can be used to pay for part of the course.
If you have any queries please email nz@cordonbleu.edu or call 04 472 9800
Tempering chocolate is an essential technique in pastry. It will ensure a glossy and crisp finish. Chefs use the technique to make molds or chocolate shavings, to coat chocolates and to make sculptures.
>
Recipe
If you like smooth and creamy frozen treats, this iced coffee soufflé will please your taste buds. It's a perfect dessert to serve as a refreshing treat on a hot summer's day. Recipe adapted from the book 'In the Kitchen with Le Cordon Bleu'
>Read more
Valentine's Day recipe
We are pleased to offer you this chocolate heart recipe so you can try your hand at this taste-tempting delight.
>Get recipe
New programme
Matthieu Longuere, MS is Wine Development Manager at Le Cordon Bleu London. We meet with him so he can talk to us about the new progamme launched at the school: Diploma in Wine, Gastronomy and Management.
>Read more