A WORLD OF HOSPITALITY IS WAITING
From five-star hotels and international resorts to tourism ventures and events, demand is high for management professionals within this exciting sector. With it's strong business focus, the Bachelor of Hospitality Management combines the very best of theory and practice, where the operational and the strategic are just as important. From front-of-house and food and beverage operations right through to financial management and marketing, this degree will prepare you for the professional world of people and perfection. Beyond the classroom you will experience real-life work place practicums, industry visits, case studies and project work.
Programme

Bachelor of Hospitality Management

NZQF

Level

Credits

Bachelor of Hospitality Management

NZQF Level 7

360 credits (120 per year)

Accreditation Partner

Wellington Institute of Technology (WELTEC)

Duration

3 Years

Intakes

2nd March or 13th July

Fees

NZD $24,100/ per year*

Entry criteria

IELTS 6.0 (Academic), with no band lower than 5.5 and at least 6.0 in writing, 18 years old (no upper age limit)

Included in Fee

Le Cordon Bleu Jacket, Course materials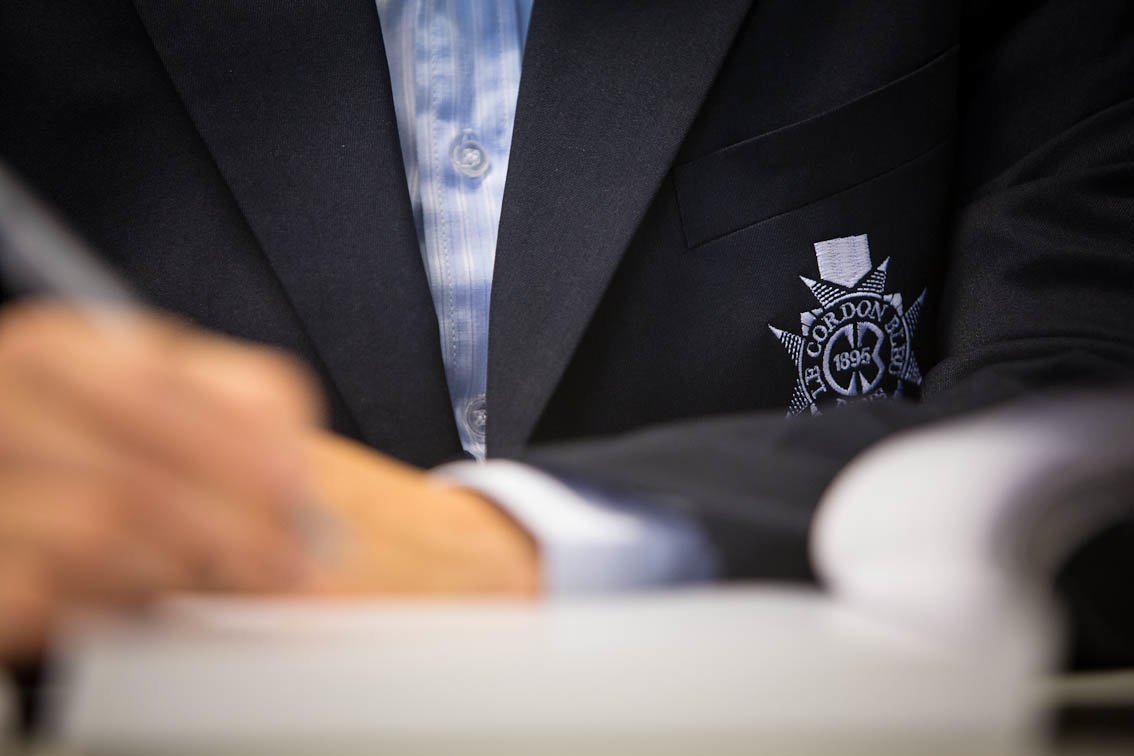 Year One:
COMPULSORY COURSES
Introduction to Hospitality Operations
Course Code: HM5000 // 15 Credits
Get an introduction to internationally recognised principles of cookery, food and beverage service, and accommodation systems and service. You will focus on practical application in kitchen, restaurant and hotel front
Accounting for Managers
Course Code: HM5001 // 15 Credits
Gain a clear understanding of accounting principles and practices, and how they apply in the context of hospitality. With emphasis on managing, profit and loss, financial controls, ratios and cost.
Communications
Course Code HM5002 // 15 Credits
Develop competence and confidence in effective verbal and non-verbal, oral, written and graphic communication within the business environment. You will enhance your understanding of communication and cultural diversity as well as developing skills in thinking, analysing and problem solving.
Hospitality Management Principles
Course Code: HM5003 // 15 Credits
Gain an understanding of the principles of management and their application in a global hospitality organisational context, covering planning and decision making, organising and resource allocation, leading, controlling and monitoring within a hospitality organisation.
Writing and Presentation Skills for Managers
Course Code: HM5004 // 15 Credits
Develop your knowledge and skill in writing and presentation based on internationally accepted business practice, and your expertise in the use of a variety of computer applications and software.
Wine and Beverage Fundmentals
Course Code: HM5005 // 15 Credits
Develop your working knowledge of a range of alcoholic and non-alcoholic beverages, by exploring the historical context of beverages, the science of their production and be equipped to apply your knowledge and provide selection advice.
Marketing Principles
Course Code: HM5006 // 15 Credits
Equip yourself with key knowledge and skills to enable the application of excellent decision making for products and services marketing within the international context.
The Tourism Industry
Course Code: HM5007 // 15 Credits
Gain an overview of global tourism and the factors which influence its structure and development, with specific reference to New Zealand. You will discover the synergy that exists between tourism and the hospitality industry.
Year Two:
COMPULSORY COURSES
Food and Beverage Operations
Course Code: HM6000 // 15 Credits // Pre-requisite: HM5000
Gain the knowledge and skills required in the operation of food and beverage outlets. You will cover menu development and pricing, staffing, customer experience, food and beverage production systems, cost control and legislative compliance.
Front Office Operations Management
Course Code: HM6001 // 15 Credits // Pre-requisite: HM5000
This course will develop your knowledge and competence in providing internationally recognised standards of service required in a hospitality front office environment.
Hospitality Research
Course Code: HM6002 // 15 Credits // Pre-requisite: HM5004
Develop a tool set to conduct and report research. You will be equipped to select a topic and plan, execute, analyse, write and present an effective research report.
Hospitality Human Resource Management
Course Code: HM6003 // 15 Credits
Be able to apply internationally recognised Human Resource Management (HRM) principles and processes within the context of the hospitality industry and the New Zealand legislative framework.
Quantitative Management Methods
Course Code: HM6004 // 15 Credits // Pre-requisite: HM5001
Develop the ability to evaluate and use management control mechanisms and quantitative analysis methods within the context of a hospitality enterprise. You'll cover cost and decision making, budgets, applied inventory management, statistical analysis and applied decision making.
Organisational Behaviour
Course Code: HM6005 // 15 Credits // Pre-requisite: HM5003
Gain an appreciation of the use of internationally recognised organisational behaviour concepts and tools to predict and influence organisational behaviour with a view to achieving efficient and effective management within a Hospitality organisation context.
Year Three:
COMPULSORY COURSES
Strategic Management
Course Code: HM7001 // 15 Credits // Pre-requisite: HM5003
Gain an in-depth knowledge of key aspects of business strategy to enable strategic thinking, and the analysis of organisational and environmental situations in order to evolve and implement strategic plans.
Financial Management
Course Code: HM7005 // 15 Credits // Pre-requisite: HM5001
Develop knowledge and skill in financial management and use it to assist in effective planning and decision making within different organisational contexts. Through the development of a financial feasibility project you will cover the financial environment, data interpretation, investment decisions, capital budgeting, cash management, financing a business and the cost of capital.
Services Management
Course Code: HM7008 // 15 Credits // Pre-requisite: HM5006
Explore the concept of a service business, their unique characteristics, and the management implications of these characteristics. Key topics include service delivery systems; organisation structure; capacity and demand management; integrating services management; quality issues; and customer roles.
Contemporary Issues in Hospitality Management
Course Code: HM7004 // 15 Credits // Pre-requisite: HM6002
Research an area of special interest to enhance or to broaden your knowledge of a key area. You will work with a Hospitality industry client in the exploration of contemporary issues and trends or in the resolution of a work based problem or opportunity.
Plus choose one of the two courses below
Accommodation Facilities Management
Course Code: HM7001 // 15 Credits // Pre-requisite: HM6001
Develop knowledge, skills and techniques in the management and maintenance of premises and accommodation services applicable to all types and sizes of hospitality operation, in domestic and international contexts.
Food and Beverage Management
Course Code: HM7002 // 15 Credits // Pre-requisite: HM6000
Learn to make decisions fundamental to the successful operation of an existing, and/or the establishment of a new enterprise. You will cover concept development, site/location assessment, business formats, customer expectations and perceptions, forecasting models and sustainability.
Electives – Select Four
Project Management
Course Code: BM6002 // 15 Credits
Develop your knowledge and competence in project management. You will establish a project charter, plan, organise and manage a project. In doing so, you will use key project management tools and work with a team.
Strategic Marketing Management
Course Code: BM7003 // 15 Credits // Pre-requisite: HM5006
Enhance your knowledge of marketing and how to develop strategic objectives and plans. You will cover performance analysis; segmentation, targeting and positioning strategies; competitor and customer analysis; marketing mix; strategy implementation and key legal and ethical considerations.
Strategic Human Resource Management
Course Code: BM7004 // 15 Credits // Pre-requisite: HM6003
Critically examine selected strategic aspects that underpin the international HR field including human resource management principles, practices and applications. You will investigate contemporary issues, applications and future trends in the SHRM field.
Introduction to Event Management
Course Code: HM5008 // 15 Credits
Develop and apply the skills and knowledge required to undertake effective planning and production of an event. You will also gain an understanding of the events industry within its broader business context.
Gastronomy
Course Code: HM6006 // 15 Credits // Pre-requisite: HM5000
Learn about gastronomic evolution through exploring the influence of international, legal-political, economic, technological, physical and socio-cultural elements of the global environment on the development of food and beverage.
Technology Management for Hospitality
Course Code: HM6007 // 15 Credits
Develop your ability to evaluate the use of information systems and an understanding of current technologies and how to best use them. You'll also gain an awareness of the importance of security and the use of security enhancement tools.
Tourism Planning
Course Code: HM6008 // 15 Credits // Pre-requisite: HM5007
Enhance your knowledge of tourism by focusing on the implications for planning of tourism development, tourist expectations and perceptions, destination development, sustainable tourism and tourism impacts in the context of the Pacific region.
Hospitality Entrepreneurship
Course Code: HM7003 // 15 Credits
Pre-requisite: All Year 1 courses
Identify the qualities and characteristics associated with successful entrepreneurship, and develop the ability to recognise strategies, structures and styles that foster innovation, and demonstrate how to apply these in a hospitality context.
Note: Not all electives will be available each year.
BEYOND THE CLASSROOM
Successfully completing the Bachelor of Hospitality Management opens doors to some of the most exciting and challenging roles in the hospitality industry. Internationally renowned as one of the world's premier training programs, graduates from Le Cordon Bleu can be found in the world's finest restaurants and hotels. With our qualification behind you, you'll be able to take your career across the globe, to some of the most prestigious names in hospitality. From restaurateur and Maître d' Hôtel, to running hotels and international event management, the opportunities to forge a top-class career will be there for the taking.
* fees indicative only - subject to change