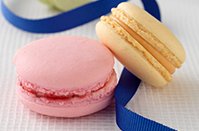 Macarons
(beginner)
There are 3 different styles of making macarons derived from the French, Swiss and Italian type of meringue. Under th guidance of Le Cordon Bleu Master chefs you will learn basic techniques on how to make French Meringue...

Sign up!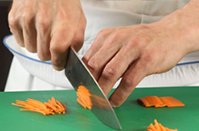 Knife Skills 1
(vegetable cuts)
Learn how to sharpen a knife with a stone, fundamental vegetable cuts and all these vegetables will be used to prepare a fish papillote dish...


Sign up!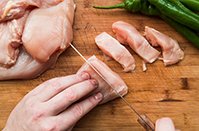 Knife Skills 2
(Butchering)
Learn how to butcher and debone a whole chicken. Then, prepare a classic basquaise garniture with pilaf rice
Sign up!