| Le Cordon Bleu Australia - March 2017 Newsletter | |
| --- | --- |
Le Cordon Bleu Australia Celebrates Student Graduations in Adelaide, Sydney and Melbourne
In February and March 2017, 253 students attended individual graduation ceremonies in Adelaide, Melbourne and Sydney to receive their parchments from Le Cordon Bleu's Culinary, Bachelor's, and Master's programmes. 19 students received awards for outstanding achievement.
Sydney Alumna Julie Ballard
Le Cordon Bleu was delighted to have Ms Julie Ballard as our industry guest speaker at Sydney's graduation ceremony on 9 March 2017.
Julie spoke passionately about the importance of working hard in the industry… but it brings great rewards!
SA Winner of Jeunes Chefs Rôtisseurs Competition 2017: Will Doak
International gastronomic association, La Chaîne des Rôtisseurs (LCDR) announced Will Doak as the South Australian winner of the Jeunes Chefs Rôtisseurs Competition 2017 held on 20 March at Adelaide Oval.
Le Cordon Bleu Australia is proud to be a major sponsor of the Jeunes Chefs Rôtisseurs Competition 2017. This annual competition for young chefs attracted 4 outstanding entrants from Andre's Cucina, Hentley Farm, Adelaide Oval and Intercontinental Adelaide competing for State title. Competitors prepared a three-course meal for four people in a four-hour timeframe. They were judged not only on taste, but creativity, innovation and technique.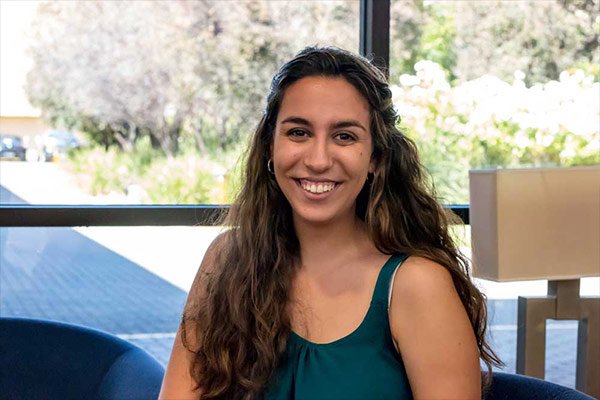 Le Cordon Bleu Australia's First Exchange Student from Madrid
Rebeca Mazón Cabrera is the first exchange student from Madrid to study at Le Cordon Bleu Australia. A partnership between Le Cordon Bleu and Francisco de Vitoria University (Madrid) allows Rebeca to continue her Gastronomy degree as an exchange student in Adelaide.
At age seven, Rebeca saw a National Geographic documentary on Australia and told her mum "I want to live there when I grow up!" She has since fallen in love with Australia's beaches, people, food, and relaxed lifestyle. "When I found out that I could go to Australia in the third year of my degree as an exchange student, it was my dream come true."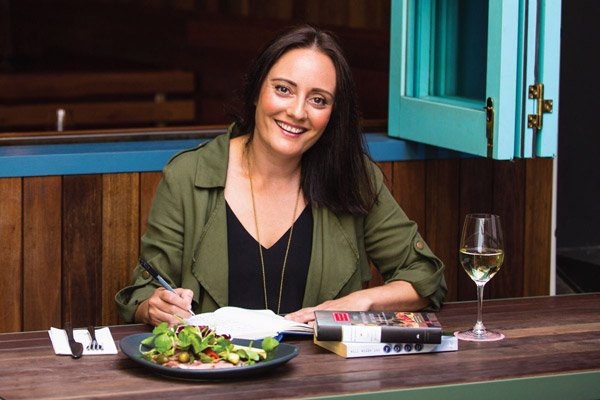 Le Cordon Bleu Workshops at Tasting Australia 2017
Le Cordon Bleu Australia is delighted to partner with Tasting Australia 2017 to offer two exclusive workshops.
Le Cordon Bleu, the leading global network of culinary arts and hospitality management institutes will present two exciting workshops in professional food writing and food photography/styling. Participants will have an exclusive behind-the-scenes at Tasting Australia with access to chefs and the chance to experience the event from a new perspective.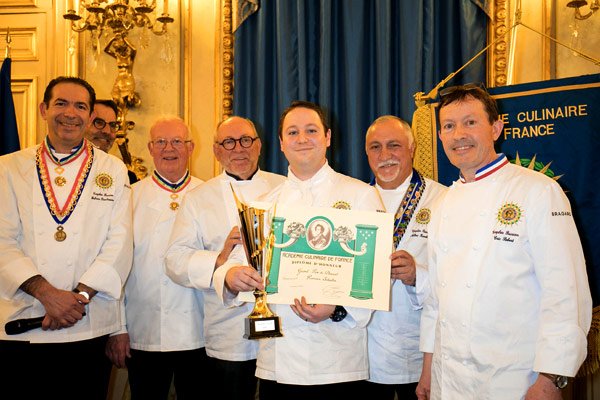 The Académie Culinaire de France at Le Cordon Bleu institute: inauguration of Chef Eric Briffard and gold medal awarded to Mr. André Cointreau
27 February 2017, Paris - Le Cordon Bleu, the leading Global Network of Culinary Arts and Hospitality Management Institutes, was honoured to welcome the Académie Culinaire de France on Sunday 26 February 2017, for the induction ceremony of Auditor and Associate members, and for the presentation of the 2017 Trophée Passion competitors and juries.
Chef Fabrice Prochasson, (MOF 1996), President of the Académie Culinaire de France stated that "all members whoever they are must be solidary and that the Academy is one and the same team permitting the development of the association nationally and internationally. With this in mind, the Academy wishes to open branches this year, notably in China and Russia and continue the organization of gala, hunting and charity dinners".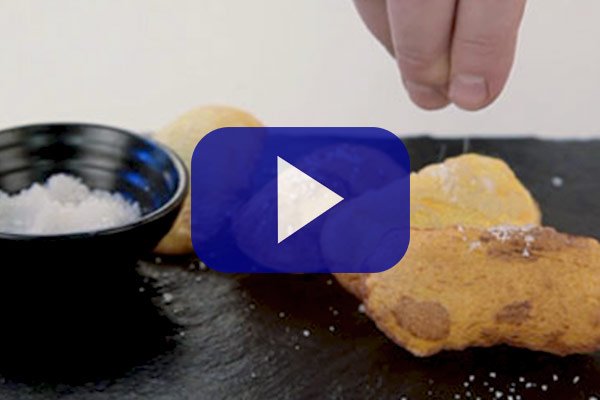 French Cuisine Technique: Pommes Soufflées
How to make homemade pommes soufflées by Le Cordon Bleu Chefs - Pommes soufflées are perfect if you want to do something different with potatoes. These light puffed potato pillows have a delightful texture, and are the perfect accompaniment to a wide variety of dishes.
| Study With Us | Fees & Application Forms | |
| --- | --- | --- |
CRICOS Provider Number: 02380M. RTO ID number: 4959.