In The News

A special evening in honor of the film 'The Hundred-Foot Journey'
To mark the release of the film 'The Hundred-Foot Journey', a special evening in honor of France and more specifically the Midi-Pyrénées region, where the film is set, will take place at the Aquaba restaurant in Mumbai on September 10.
The event has been organized by Atout France India and Air France in partnership with Reliance Entertainment, the Midi-Pyrénées Tourist Information Center, Hyatt Regency Paris Charles De Gaulle, Avene and Le Cordon Bleu.
During the evening, Chef Michael Swamy, Le Cordon Bleu London alumnus, renowned culinary stylist, photographer, writer and Gourmand Cookbook Awards 2012 prize winner will, along with his team, make a number of recipes that appear in the 'The Hundred-Foot Journey' film. This event will showcase the importance of the Le Cordon Bleu cookbook in providing a source of inspiration for the young Chef who is the hero of the film.
The welcome speech will be given by Mrs. Catherine Oden, Director of Atout France, who will also be awarded the "légion d'honneur" on September 8 at the French Embassy in Delhi.
Mr. Philippe Guérin, president of the Midi-Pyrénées Tourist Information Center and Mr. Sanjeev Lamba, president of Reliance Entertainment, will also be present.
The very well known Indian actor and father of the hero of the film, Mr. Om Puri along with Mr. Jean-Raphael Peytregnet, French Consul General in Mumbai, will announce the winner of a national competition organized by Atout France India.
A prize draw, also organized by Atout France, will take place later in the evening as part of the film's promotion and of its "Be There! Do That!" campaign.
Eight winners will, therefore, be lucky enough to be able to take part in a workshop or a demonstration at Le Cordon Bleu Paris.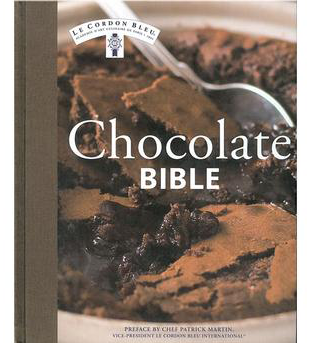 Other prizewinners will receive a copy of The Chocolate Bible, which contains 165 delicious recipes, from classic to original, all of which were created and tested by Le Cordon Bleu Chefs. This book teaches you how to work with chocolate and how to transform it into delicious and irresistible cakes, tarts, creams, mousses, iced desserts, drinks, biscuits and sweets.
Would you like further details about this event? Please contanct Shubhendu Chowdhry by email: schowdhry[at]cordonbleu.edu (please replace [at] by @).
Le Cordon Bleu in The Hundred-Foot Journey: Indian-French fusion cuisines

Thanks to its worldwide reputation and its constant evolution, Le Cordon Bleu publications have become a reference in the world of the culinary arts. A Le Cordon Bleu cookbook is one of the culinary references in the new DreamWorks studios film: 'The Hundred-Foot Journey', with Helen Mirren, Om Puri, Manish Dayal and Charlotte Le Bon.
Learn more
For more information