In The News
Le Petit Larousse Chocolat Collector's edition
Editions Larousse and Le Cordon Bleu have once again pooled their knowledge and are delighted to announce the launch of the new 'Petit Larousse Chocolat' Collector's edition on September 22, 2015. This new book, which is dedicated to chocolate in all its shapes and forms, contains 170 illustrated recipes and includes 11 new illustrated recipes, 23 new photos and 1 chapter entirely dedicated to 17 techniques in chocolate decoration.
This book is a real chocolate bible with 170 chocolate based recipes to suit all tastes from beginners to connoisseurs.
In this book you will find:
The well-known classics: chocolat mousse, profiteroles, macaroons, pears Belle-Hélène
Ultra simple family recipes: Marbled chocolate loaf, crème brûlée, truffles ...
More surprising creations in terms of taste such as chocolate and yuzu entremets, small religieuse choux pastry filled with chocolate and mango, matcha green tea chocolate candies …
Foolproof recipes, tested many times by Le Cordon Bleu® pastry Chefs who are used to teaching their knowledge to others.
The basic techniques are illustrated by step by step photos. Preparing choux pastry dough, glazing a cake, molding chocolates, ...
At the end of each recipe, Chef's tips include secrets to perfect the recipe or variations for unlimited personal touches.
Be the first to discover one of the book's recipes - in French: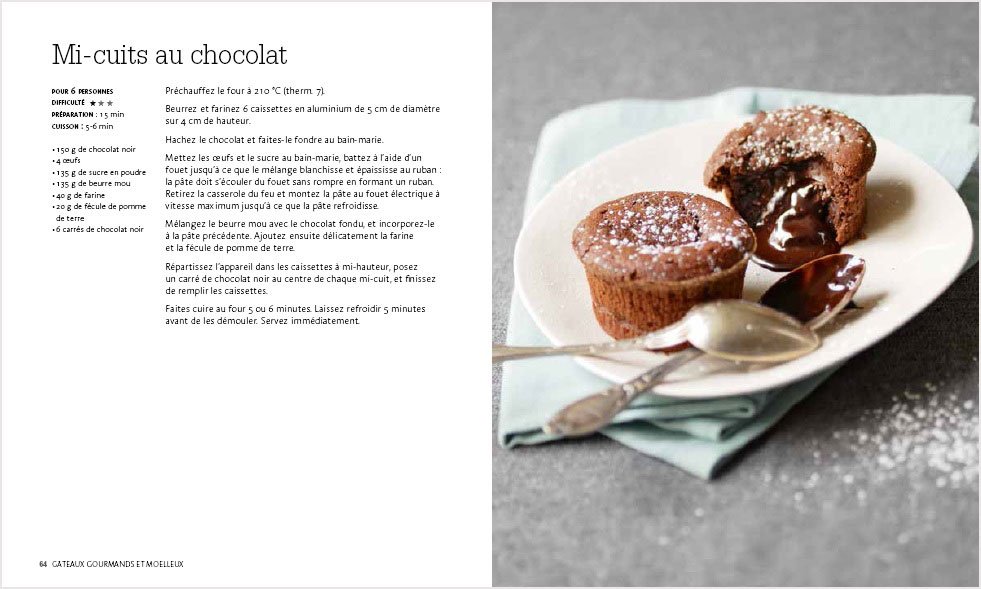 Get your book signed by Le Cordon Bleu Chef Jean-François Deguignet at the Salon du Chocolat in Paris
on November 1 2015 at 12 p.m. at the Librairie gourmande stand.

> The book is available on the e-shop La Boutique. Buy it now!
'PETIT LAROUSSE CHOCOLAT' COLLECTOR's Edition

On Sale in Bookstores on September 22, 2015 – French version only
Price: 24,95 €
Éditions LAROUSSE – 21, rue du Montparnasse, 75283 PARIS Cedex 06 – www.editions-larousse.fr
For more information