We had another 2 successful workshop session at Palate Sensations, Singapore where we saw 20 participants enjoying their sessions with chef David Morris, our cuisine Chef Instructor and Dato' Fazley Yaakob, our Ambassador and Malaysian MasterChef Celebrity champion.

They spent 2 hours watching Culinary techniques demonstrated and also had the chance of cooking out the recipes themselves as if they were attending  programmes at Le Cordon Bleu Malaysia. Burgundy glasses with Le Cordon Bleu logo were given away to the best plated dish. in both the Cuisine and Pastry workshops conducted.

Ming Ho, the General Manager gave an overview of the programmes available at the Institute and the supporting facilities available at Sunway for the comfort of all who choose to study at the Campus here in Bandar Sunway.

All participants left the sessions marveled at the fact that they have learnt skills which they have not known before  to enhance their own cooking abilities and some had made appointment to tour the school in the very near future with one who will be signing up to take up the Pastisserie programme in July this year.

Participants enjoying the lessons!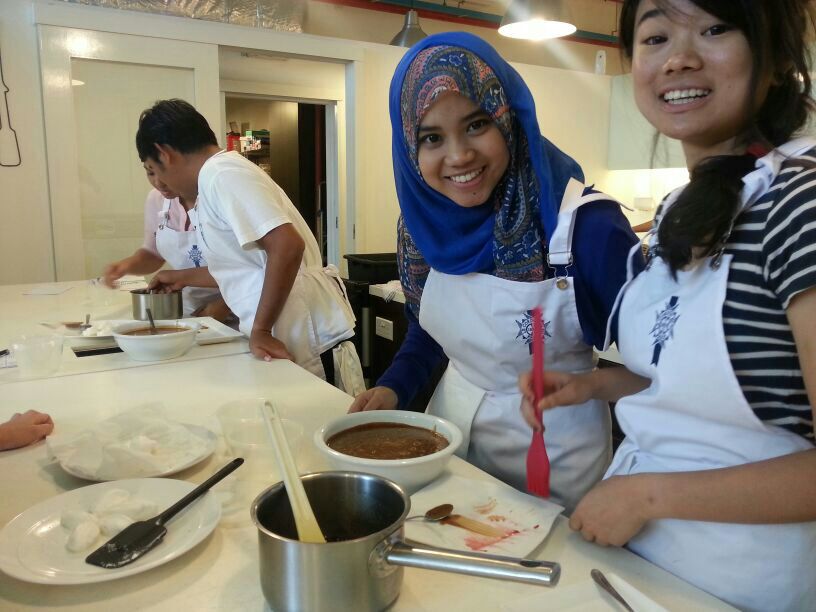 All smiles!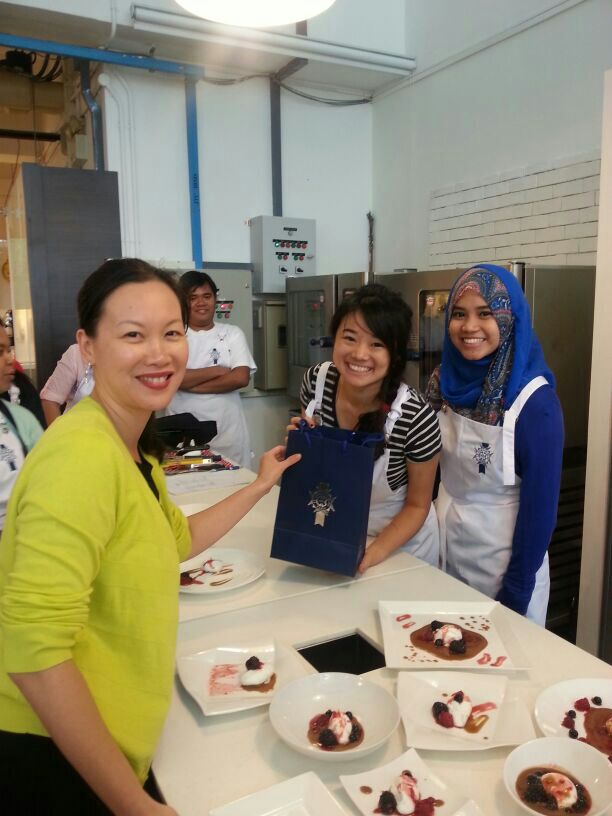 Left: Lynette Foo, the Managing Director of Palate Sensations who were also a Le Cordon Bleu alumni.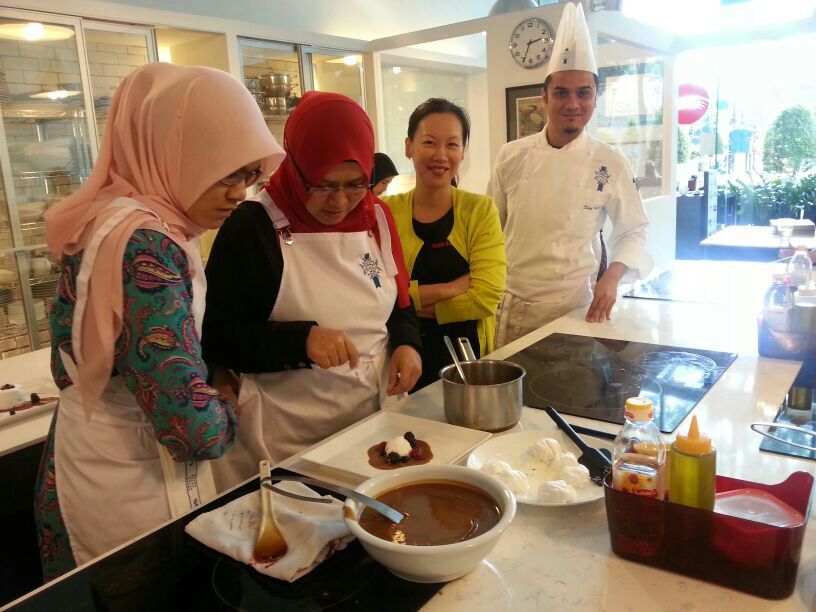 From Right to Left : Dato' Fazley Yaakob, Ambassador of Le Cordon Bleu, Malaysia who is also our alumni with Lynette Foo.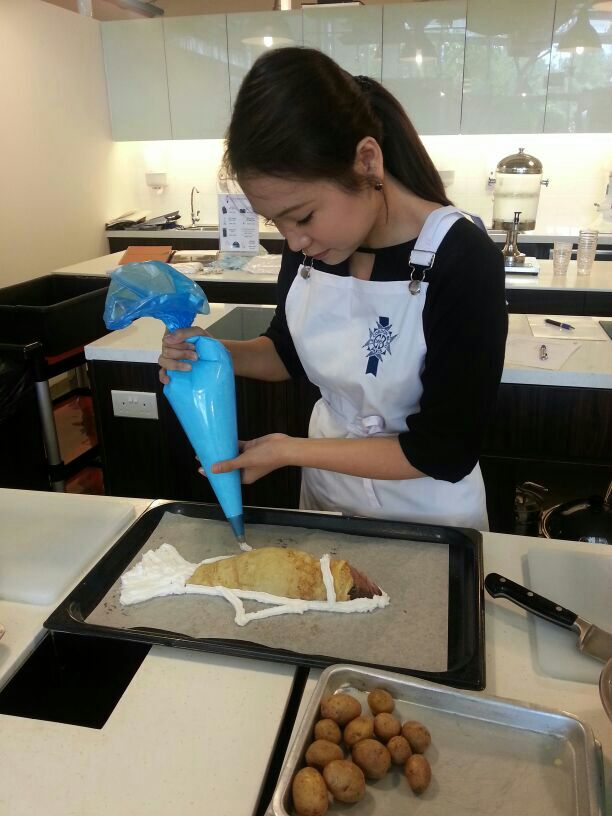 Guest working on the Salted Seabass.
Chef David Morris at work demonstrating his fish.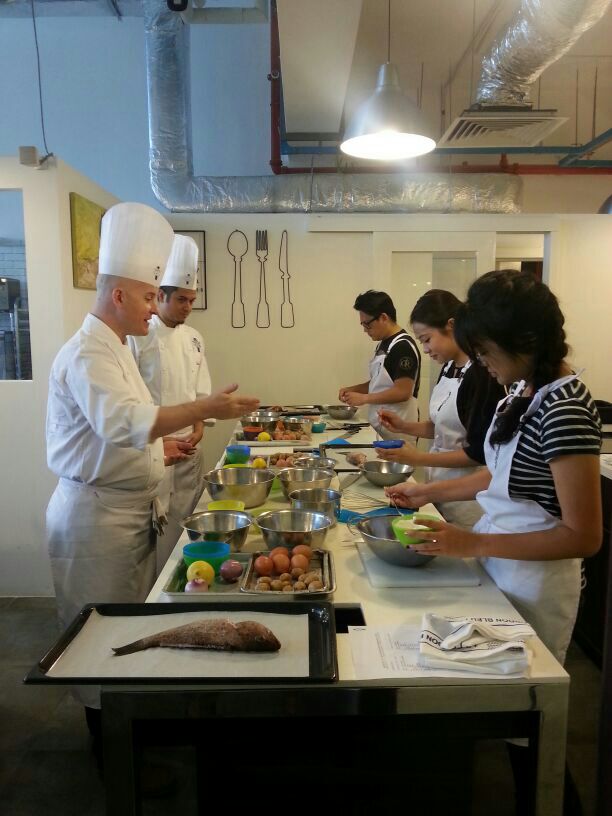 Participants working very closely with Chef David Morris for their respective dish.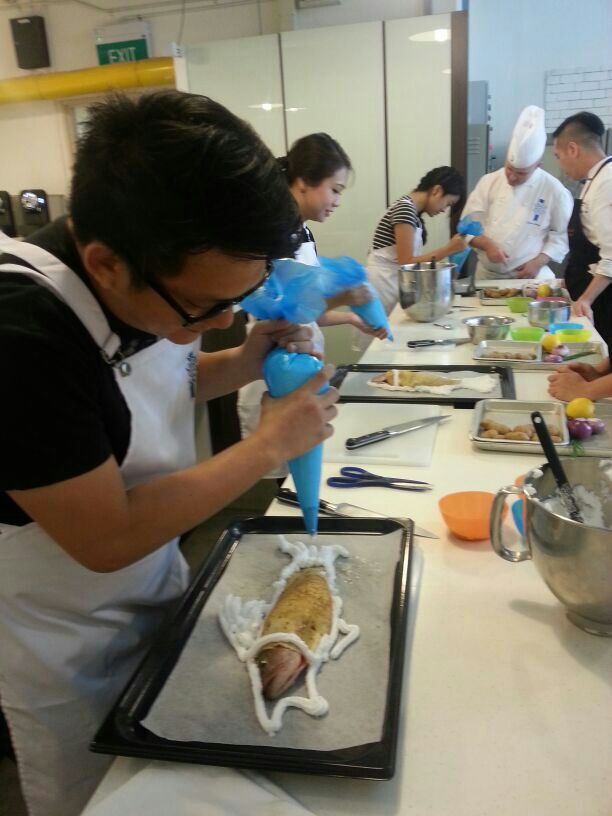 Guest working on his Salted Seabass.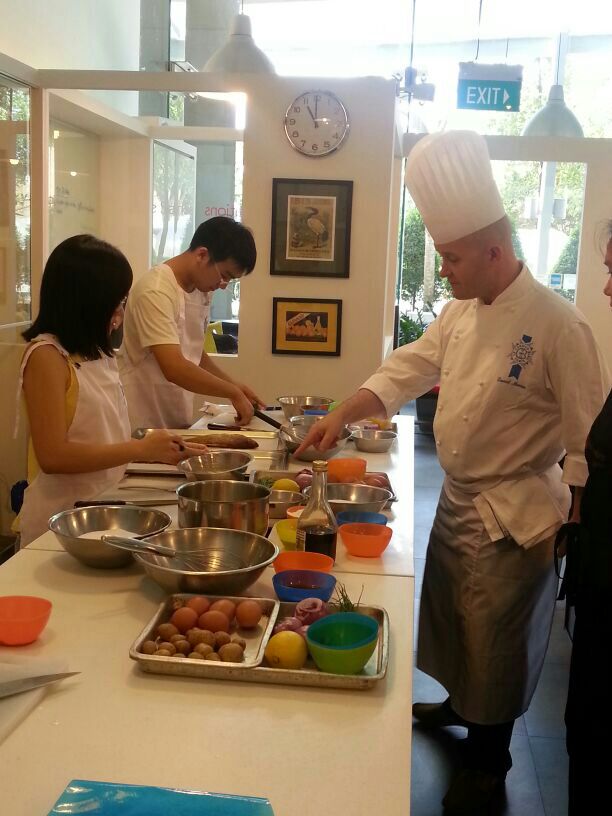 Chef David Morris explaining and guiding participants.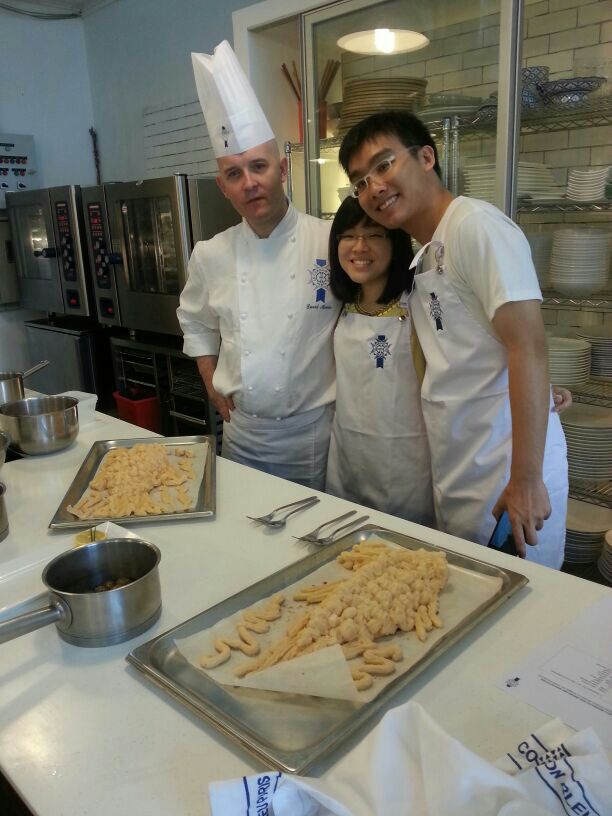 Eventful class thus far!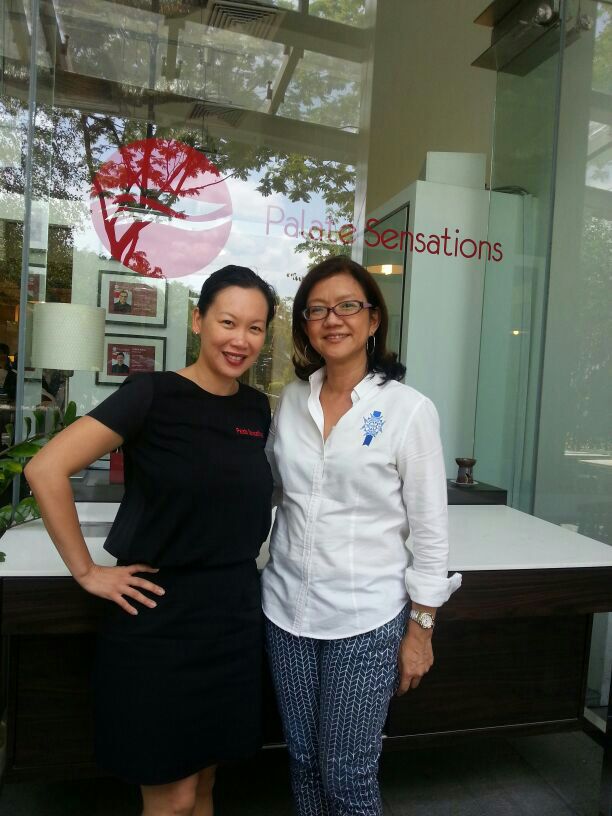 From Left to Right : Lynette Foo, the Managing Director of Palate Sensations with Ming Ho, General Manager of Le Cordon  Bleu, Malaysia.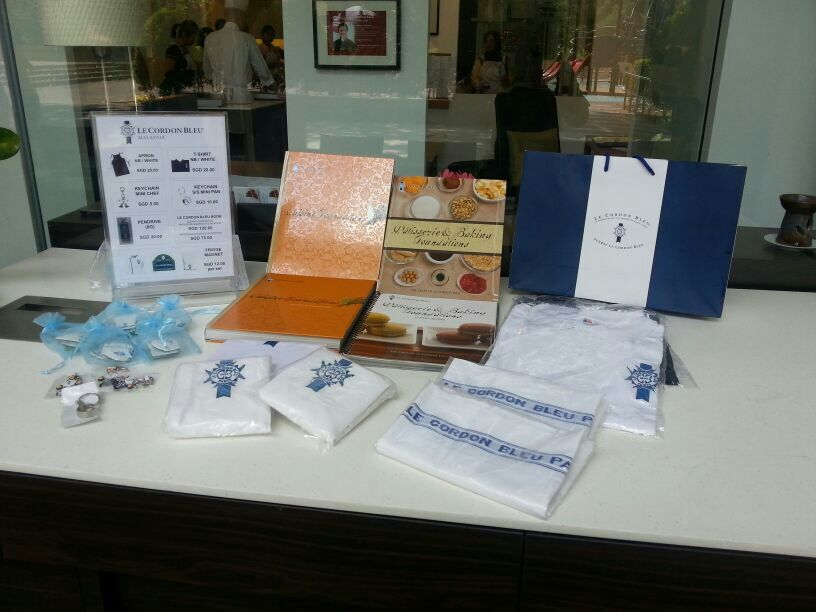 Merchandise for sale!