Come and meet Le Cordon Bleu representatives at NACAC National College Fairs in California.

Le Cordon Bleu is the world's premier culinary arts institute. With over 100 years of teaching experience, Le Cordon Bleu is committed to providing a solid foundation in best practices in Gastronomy, Hospitality and Management.

Would you like to know more? Visit our booth at the NACAC fairs to pick up a brochure, hear about our programs and get your questions answered in person. This event is free for all. We look forward to speaking with you.
NACAC National College Fair San Francisco
Concourse Exhibition Center
East Hall
620 7th Street (at Brannan)
San Francisco, CA 94103

Booth #568

Saturday, April 20, 2013
1:30 p.m - 4:30 p.m.
NACAC National College Fair Ventura
Ventura Country Fairgrounds ( Seaside Park)
San Miguel Hall and Acacapa Hall
10 West Harbor Boulevard
Ventura, CA 93001

Booth#622

Tuesday, April 23, 2013
5:30 p.m. - 8:30 p.m.
NACAC National College Fair Greater Los Angeles
Pasadena Convention Center
Exhibit Hall A & B
300 East Green Street
Pasadena, CA 91101

Booth#438

Wednesday, April 25, 2013
9:00 a.m - 12:00 p.m.
&
6:00 p.m. - 9:00 p.m.
NACAC National College Fair Orange County
Anaheim Convention Center
Hall A
800 West Katella Avenue
Anaheim, CA 92802

Booth#543

Sunday, April 28, 2013
1:30 p.m. - 4:30 p.m.

NACAC National College Fair San Diego
San Diego Convention Center
Exhibit Hall H
111 Harbor Drive
San Diego, CA 92101

Booth#827

Tuesday, April 30, 2013
9:00 a.m. – 12:00 p.m.
&
6:00 p.m. - 8:30 p.m.
NACAC National College Fair Inland Empire
Ontario Convention Center
Exhibit Hall B
2000 East Convention Center Way
Ontario, CA 91764

Booth# 523

Thursday, May 2, 2013
9:00 am - 12:00 p.m.
&
6:00 p.m. - 8:00 p.m.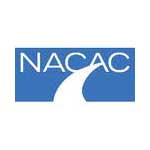 About the National College Fairs (NACAC)
Every year, more than 400,000 students attend National College Fairs seeking information about colleges, universities and other postsecondary institutions. Free and open to the public, National College Fairs and Performing and Visual Arts College Fairs allow students to interact with admission representatives from a wide range of postsecondary institutions to discuss course offerings, admission and financial aid requirements, college life in general, and other information pertinent to the college selection process.
Contact Us:
For more information, or if you are in vincinity of fair locations and can't make it to the fairs, representatives will be in the area for visits. Please contact: info@cordonbleu.edu.