In The News
From Marylebone Lane to the oldest square in London
In its commitment to deliver the highest caliber of culinary and hospitality education, and after 50 years at Marylebone Lane, Le Cordon Bleu London moved to its' new address, 15 Bloomsbury Square in 2012.
The move was hugely exciting, building on over 120 years of experience training students globally, the new state-of-the-art, seven-storey development meant that London could hold up to 700 students; more than twice the capacity of the previous school.
At a time when London was becoming well recognized and respected as a culinary capital, Le Cordon Bleu London began to grow faster than ever before.
Our Master Chefs came from the best hotels and Michelin Starred restaurants, and whilst the coveted Grand Diplôme remained as the most traditional culinary qualification, new courses were also created.
Today, Le Cordon Bleu London also offers a range of Cuisine and Pâtisserie Diplomas and innovative, professional Diplomas in Culinary Management and Wine, Gastronomy and Management. With two pastry and two cuisine kitchens, students are exposed to the most advanced facilities whilst learning through the unique combination teaching method of demonstrations and practical classes.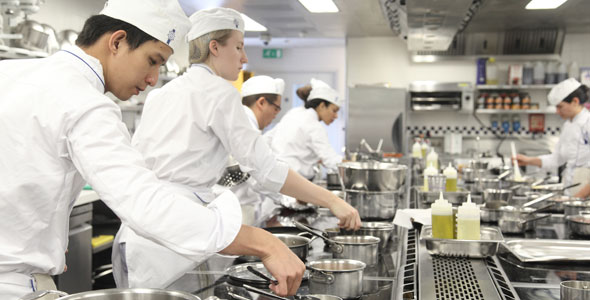 With the introduction of the UK Scholarship Award in 2011, the school became an option to people of all ages and backgrounds, who previously wouldn't have had the means to come to the school, yet had true flare and passion to begin a successful career in culinary.
Not only does the school welcome the chefs of tomorrow, but it now has the perfect facilities and environment to cater for passionate foodies. The new and broad range of short gourmet courses are perfect for those who have always dreamt of studying at the prestigious school and want to gain key skills and techniques from the experts, but many not be looking to make a culinary career for themselves.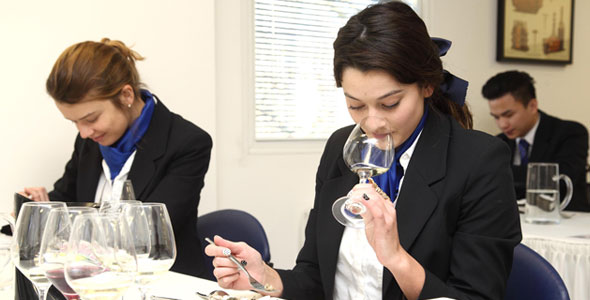 Fittingly, the school, which is now based in the oldest square in London, is also home to Café Le Cordon Bleu. Offering a little flavor of Parisian life the Café showcases a range of the finest French pâtisseries, gourmet sandwiches and viennoiseries all freshly made by the schools Master Chefs.
For more information