Le Cordon Bleu News, 10/26/2011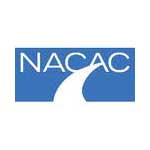 Come and meet Le Cordon Bleu representatives at NACAC National College Fairs in Seattle, WA and Portland, OR, USA.

Le Cordon Bleu is the world's premier culinary arts institute. With over 100 years of teaching experience, Le Cordon Bleu is committed to providing a solid foundation in best practices in Gastronomy, Hospitality and Management.

Would you like to know more? Visit our booth at the NACAC fairs to pick up a brochure, hear about our programs and get your questions answered in person. This event is free for all. We look forward to speaking with you.
NACAC National College Fair Seattle
Washington State Convention Center
Hall 4 E
800 Convention Place
Seattle, WA 98101

Booth #347

Friday, November 4, 2011
9:00 am -12:00 pm
Saturday, November 5, 2011
12:00 pm - 3:00 pm
NACAC National College Fair Portland:
Oregon Convention Center
Hall D
777 NE Martin Luther King Jr. Boulevard
Portland, OR 97232

Booth#280

Sunday, November 6, 2011
1:00 pm – 5:00 pm
Monday, November 7, 2011
9:00 am - 12:00 pm
About the National College Fairs (NACAC)
Every year, more than 400,000 students attend National College Fairs seeking information about colleges, universities and other postsecondary institutions. Free and open to the public, National College Fairs and Performing and Visual Arts College Fairs allow students to interact with admission representatives from a wide range of postsecondary institutions to discuss course offerings, admission and financial aid requirements, college life in general, and other information pertinent to the college selection process.
Contact Us:
For more information, or if you are in the Seattle and Portland areas and can't make it to the fairs, representatives will be in the area for visits. Please contact: info@cordonbleu.edu or call toll-free in the US & Canada 1 888 296-6302 ext 2367.