In The News

In the Kitchen with Le Cordon Bleu
Our most recent publication, "In the Kitchen with Le Cordon Bleu," is an exciting collection of 100 exceptional recipes contributed by the Chefs of Le Cordon Bleu.
This book is the first in a series of cookbooks for people who want to treat their taste buds and make something extraordinary. From appetizers to desserts, the Chefs have chosen recipes that are inspiring, fresh, creative and delicious.
Recipes were chosen based on a special ingredient, a unique blend of flavors or a creative application of technique. Ranging in difficulty from easy to more complex, the recipes selected offer unique challenges for cooks of all skill levels.
We invite you to check it out here for yourself!
USA Boutique
Europe Boutique
Japan Boutique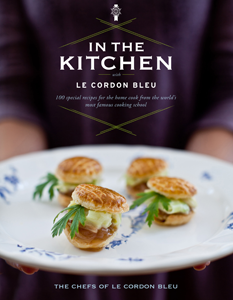 For more information