Le Cordon Bleu News, 03/22/2011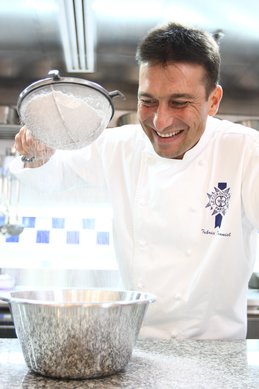 Le Cordon Bleu International participates in the largest regional hospitality and food event in the Middle East, HORECA.

Fabrice Danniel, corporate Chef and Academic Director of Le Cordon Bleu Dusit in Thailand, will be a member of the jury for various culinary competitions at the "Salon Culinaire" which is co-sponsored by Le Cordon Bleu International. The winner of one of these competitions will receive a scholarship to participate in a course at Le Cordon Bleu Paris.

Le Cordon Bleu stand will be located in the "Pavillon France" together with UbiFrance to present its programs, books, gourmet and culinary products.
Le Cordon Bleu is an educational leader dedicated to culinary and hospitality management education. Le Cordon Bleu has been a partner with the Holy Spirit University of Kaslik (USEK) since 2004.

Visit us and discover the world of Le Cordon Bleu!
HORECA - Biel Beirut
March 29 - April 1, 2011