In The News
Le Cordon Bleu will participate in the 22nd HORECA trade fair in Lebanon
Le Cordon Bleu will be present at the 2015 HORECA trade fair that will take place from April 20 to April 23, 2015.
Chef Olivier Mahut, Le Cordon Bleu Paris Pastry Chef Instructor, will be a jury member for a variety of competitions that will take place during the fair.
Le Cordon Bleu has been teaching hotel and restaurant management in partnership with the Holy Spirit University of Kaslik (USEK) since 2004.
Chef Mahut will orchestrate a demonstration and prepare a rustic fruit tart at the USEK campus for Le Cordon Bleu students on Thursday April 23, 2015.
HORECA fair:
Date:


From April 20 to April 23, 2015.
Time:


From 3:00pm to 9:00pm
Venue:


Horeca Expo - Stand G27
Biel, Beirut
Lebanon
| | | |
| --- | --- | --- |
| | | Additional information: |
Meet Chef Mahut and team at the fair: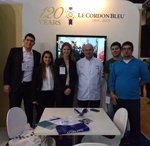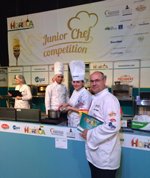 Chef Houssein Akanan, one of Horeca competitions winners at Le Cordon Bleu Paris with Chef Nicolas Jordan: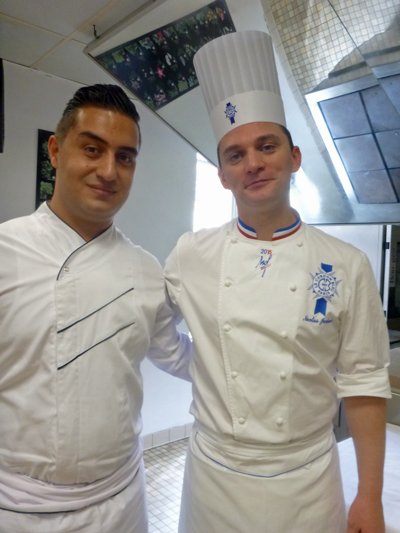 For more information