Whether you're cooking after a busy day at the office or hosting friends for a weekend dinner party, preparing healthy, delicious meals with the right aesthetic appeal can be a challenge.
This is why starting this September, Health Check is partnering with Le Cordon Bleu Culinary Arts Institute in Ottawa to offer a series of healthy cooking classes. Each session is open to the public and combines Le Cordon Bleu's culinary and educational skills in teaching and preparing French cuisine with Health Check's knowledge of nutrition and healthy foods.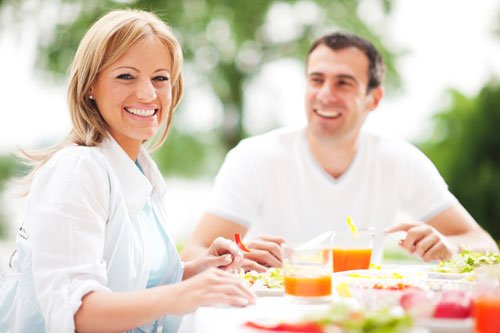 All of the recipes featured in the classes were developed by Le Cordon Bleu specifically to meet the strict Health Check criteria and were reviewed by our registered dietitians.
The series of four courses will give Canadians the opportunity to prepare dishes that meet Le Cordon Bleu's high standards of culinary excellence, as well as Health Check's nutrient criteria.
Class dates:
| | | |
| --- | --- | --- |
| Saturday, September 28 | Heart Healthy Chicken | |
| Saturday, October 26 | Heart Healthy Halibut | |
| Saturday, November 16 | Heart Healthy Pork | |
| Saturday, December 7 | Heart Healthy Cod | |
Class Prices:
Demonstration only –
$50 per person, including taxes
Demonstration & Hands On Practical –
$179 per person, including taxes
Le Cordon Bleu has a rich history of culinary excellence worldwide, with its first institute dating back to 1895. Currently present in more than 20 countries around the world, its only Canadian campus is located in Ottawa.
For more information about the courses and how to register, visit http://lcbottawa.com/ottawa/shortcourse/en.