In The News
Young Talents Prize from the International Culinary Photography Festival awarded to Le Cordon Bleu student, Irven Ni, and Spéos student, Valerio Geraci
The 6th edition of the International Culinary Photography Festival takes place from 1 May to October 31 2015. The patron is the three star Michelin Chef Yannick Alléno, elected best Chef of the year by Gault & Millau. This year, the theme is "Feeding the planet, energy for life" in order to highlight the Universal Exposition in Milano 2015.
Several competitions took place during the festival including the competition « Gold Lentils International Culinary Photography Festival 2015, Young Talent Prize », an official competition for Young Talents, studying at cooking and photography school.
For this competition, several students from Le Cordon Bleu worked with a student partner from the international photography school Spéos in Paris.
For this prize, the jury was presided by Freddy Thiburce, General Director of the Culinary Comtemporary Center in Rennes and composed of de Côme de Chérisey, General Director of Gault&Millau, Hubert Taillard, photographer, Jean-Pierre PJ Stéphan, Founder and President of the International Culinary Photography Festival.
The jury awarded the prize of Young Talents to Irven Ni, student of Le Cordon Bleu and Valerio Geraci, student at the international photography school Spéos with the photographe themed: Algue, the raw ingredient of the future.
The photo, presented without any post processing, shows Nori seaweed in its purity and simplicity. The students wanted to highlight this resource, still fairly unused and whose exploitation could lead to an improvement in our quality of life.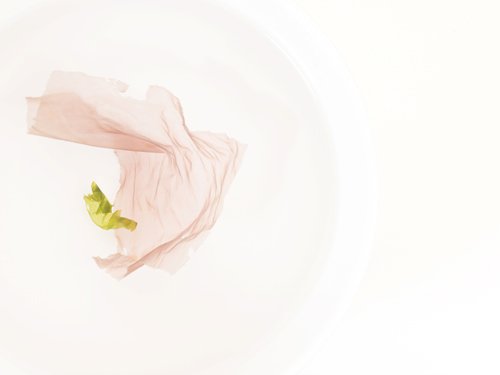 Photograph by the two winners: Le Cordon Bleu student, Irven Ni, and Spéos student, Valerio Geraci
Congratulations to Le Cordon Bleu and Spéos students!
The winners will receive their prize on Tuesday September 22 in Rennes and as part of their reward they will be invited to the Universal Exposition in Milano.
For more information