In The News

Le Cordon Bleu Paris takes part in the 4th European Higher Education Fair in Jakarta
According to Institut Français and Campus France, "Indonesia will have 10 million students in 2020. As most major emerging countries, Indonesia is growing very fast and wish to create a new society of knowledge."
On 3-4 November 2012, Le Cordon Bleu Paris will take part in the 4th European Higher Education Fair (EHEF) in Jakarta.
This event will be the opportunity for you to meet with Le Cordon Bleu team, and learn more about our programs, admission procedures, as well as professional opportunities.
The European Higher Education Fair Jakarta 2012 is an initiative of the British Council and CampusFrance to name a few, with support from European Commission Delegation to Indonesia, Brunei Darussalam and East Timor.
Date:
Saturday and Sunday, 3-4 November 2012
Time:
11am– 6pm
Venue:
Thamrin Nine Ballroom, Jl MH Thamrin no 9,
Jakarta 10230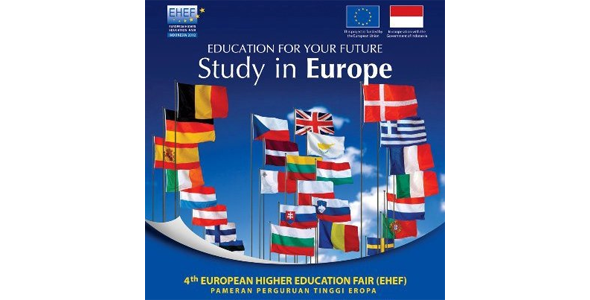 For more information