Le Cordon Bleu News, 03/14/2011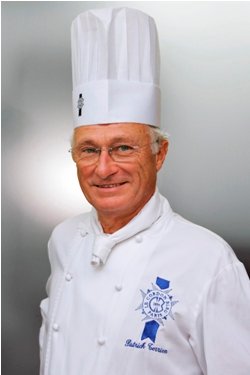 Le Cordon Bleu has been invited to participate in the 1st International Culinary Salon organized in Ekaterinburg by the Russian Culinary Association presided by Viktor Belyaev .

Le Cordon Bleu Chef and Instructor Patrick Terrien will be one of the speakers during the congress representing Le Cordon Bleu culinary programs and activities. Chef Terrien will be part of the Jury for the Eurasia international culinary competitions.

Gisur Gundmunsson, president of the World Association of Culinary Societies (WACS) of which Le Cordon Bleu is a partner, will also judge the competitions.

Le Cordon Bleu has built many links in Russia during the past 15 years and we are pleased to be part of this event. Last September, Le Cordon Bleu participated in the 2010 PIR Exhibition and culinary competitions.
State regional exhibition center
15-17 March, 2011
145, Gromova str.,
Yekaterinburg, Russia