In The News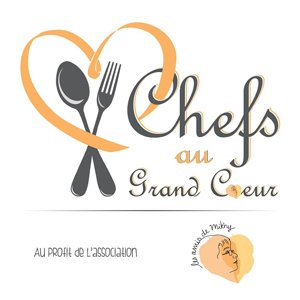 Second "Chefs au Grand Cœur" initiative
Le Cordon Bleu Chef Instructor Williams Caussimon and students took part in the organization of the closing ceremony of the "Chefs au Grand Cœur" week, which took place between March 23 – 29, 2015, and which was dedicated to gastronomy, generosity, childhood and solidarity. The ceremony thanked the Chefs and participants for their involvement in this second initiative.
During the last week of March, more than 100 Chefs from Parisian gastronomic restaurants donated a percentage of their turnover to the initiative "Chefs au Grand Coeur" to benefit Les amis de Mikhy association, which helps to develop pediatric care for children with brain tumors and to provide support to their families.
Amongst the Chefs involved in the "Chefs au grand Cœur" initiative were:
Anne-Sophie Pic, Chef of numerous restaurants both in Paris and Valence, France, and soon to be opened in New York, The United States.
William Ledeuil, Chef of Ze Kitchen Galerie and Class Patron of the June 2014 Le Cordon Bleu graduation ceremony
Juan Arbelaez, Le Cordon Bleu Paris alumnus and Chef at La Plantxa
Jean-Pierre Vigato, Chef of Apicius restaurant and David Toutain, Chef of Restaurant David Toutain, where numerous Le Cordon Bleu Paris students carry out their internships
Thierry Verola, Chef at L'Affriolé restaurant
And other Chefs whose interviews can be seen on the "Chefs au Grand Cœur" website: www.chefsaugrandcoeur.com/les-chefs-en-video
The closing ceremony took place on Monday May 18, 2015, at La Maison 8 in the presence of doctors, volunteers, Chefs who took part in the "Chefs au Grand Cœur" initiative and members of Les amis de Mikhy association.
The fantastic announcement of the event was that this year's goal was reached thanks to the "Chefs au grand Cœur".
Le Cordon Bleu naturally supported this cause which is dedicated to children and counts on the generosity of key players from the world of gastronomy.
Le Cordon Bleu Paris Culinary Arts and Restaurant Management students collaborated in the organization and the cocktail service under the guidance of Chef Williams Caussimon.
Further details can be found on the "Chefs au Grand Cœur" website: www.chefsaugrandcoeur.com
View the photos of the event:
For more information