120th Anniversary - Alumni Success Story

The multitalented man, Dato' Ahmad Fadzli Yaakob or more fondly known as Dato' Fazley Yaakob, hails from Seremban, a city situated 50km from Kuala Lumpur, in Malaysia. Having studied and working in several areas before making his way up, from Bachelor of Commerce & Administration at Victoria University in Wellington, New Zealand, MBA at IOTA in Australia, and a Candidate for PhD in Psychology at Universiti of Utara in Malaysia, Dato' Fazley Yaakob turned his way to learning the art of Pastry, from Le Cordon Bleu.
Despite being an Executive Director of Putra World Trade Centre, Dato' Fazley Yaakob has always have passion when it come to foods. With his victory in MasterChef Celebrity Malaysia Season 1 after competing against 16 other celebrity, Dato' Fazley finds his passion deepened and knowledge expanded . Following that, he was introduced to Le Cordon Bleu and his journey begins. Studying Diplôme de Commis Pâtissier in Le Cordon Bleu Malaysia for six months, he became the top student, which earned him the honor of finishing his course in Le Cordon Bleu Paris. Needless to say, Dato' Fazley did not let go of the opportunity to do so.
His days in Le Cordon Bleu Paris was not easily passed as his main problem was, the language barrier. Although the classes were translated in English, he have to rely heavily on an application on his phone to learn French in order to understand and communicate. Apart from that, on his free time while in Paris, he tried to create a fusion between Malay and French.
Upon graduating from Le Cordon Bleu Paris, he became Le Cordon Bleu Malaysia first ambassador and shortly after that, he opens his own Restaurant and Bistro in Cheras, Malaysia, called SukaSucré Bistro. To follow up on that, he opened a studio on top of his restaurant to hold workshops for people from various walks of life. Still doing what he does, his career continues to develop as he does cooking demonstration for events by Le Cordon Bleu Malaysia and also taking in orders for cakes for events.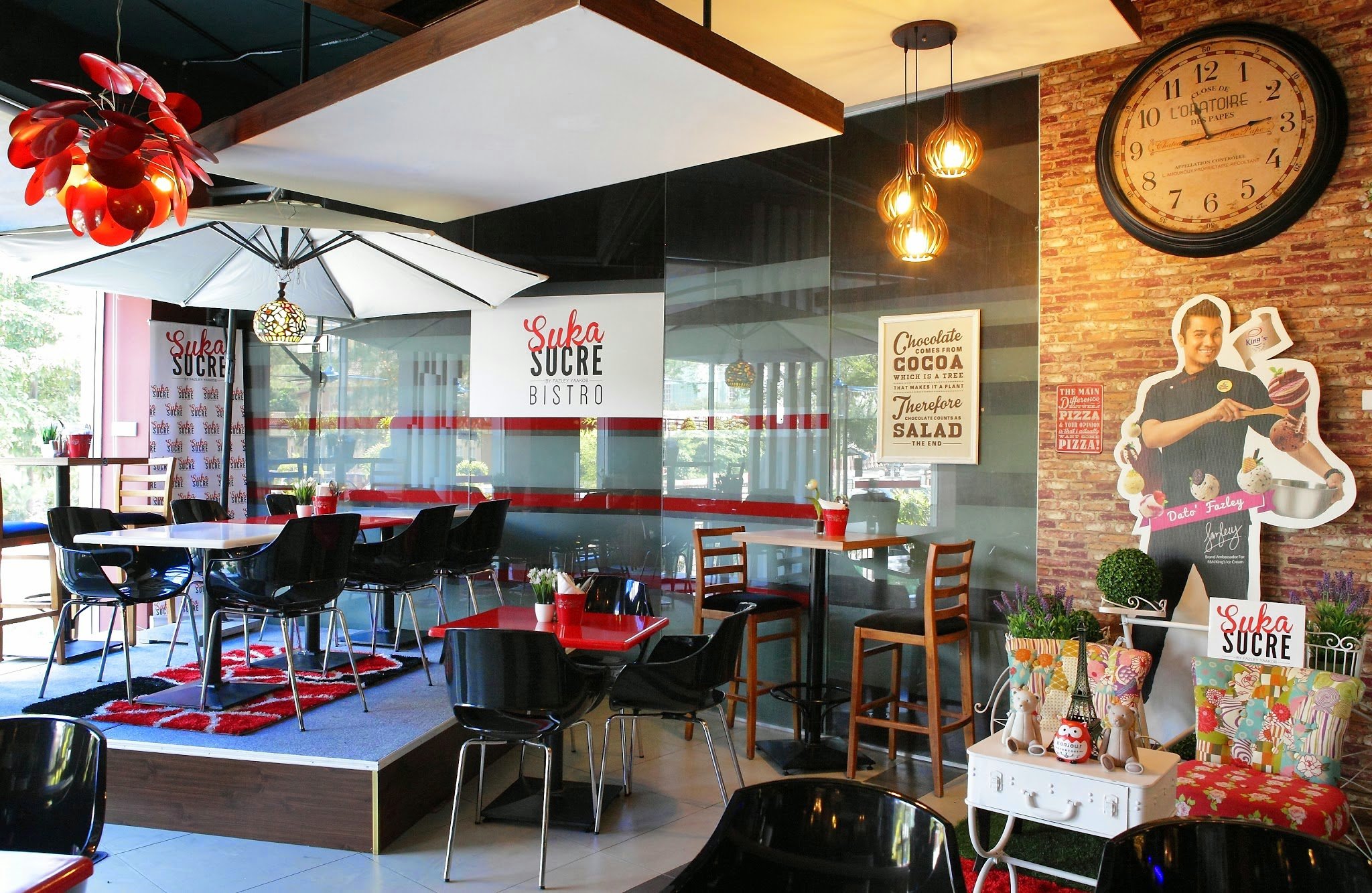 Besides being a motivational speaker, he is also the ambassador of several notable brands in Malaysia, a composer, a singer, an actor and also, hosting his own shows on TV. He was also invited as Guest Chef Judge in a few cooking shows in Malaysia. Being a singer, Dato' Fazley Yaakob has also released four album. As if the work is not enough to get him busy, he is also a husband and a father of three son.
The jack-of-all-trades is still trying to master every field possible as he believe it's all about inspiring others. Naturally, inspiration plays a key role in the burgeoning of passion. Follow more of his story on Instagram: @fazleyyaakob . Alternatively, check out his video here: Le Cordon Bleu Malaysia Alumni - Dato' Fazley Yaakob
For more information