Photo: Mr. Jean-Pierre de Launoit et Mr. Jean-Claude Jacq with the Fondation Alliance Française team
The 33rd International Symposium of the Fondation Alliance Française was held from 24-26 January at the Alliance Francaise in Paris. See program.
The conference, chaired by Mr. Jean-Pierre de Launoit, President of the Foundation Alliance Française and its' General Secretary, Mr Jean-Claude Jacq, was based on the topic: "Transmettre" (passing on knowledge).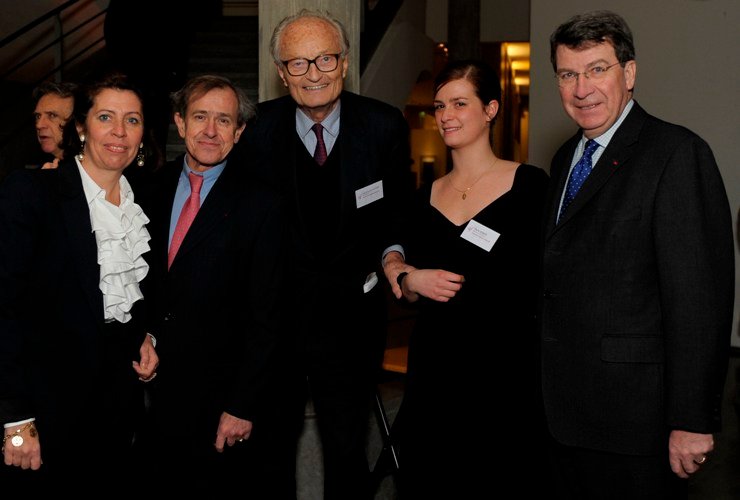 Photo: Mrs. and Mr. André Cointreau, President of Le Cordon Bleu, Mr. Jean-Pierre de Launoit and Mr. Xavier Darcos

The meeting was opened by Frederic Miterrand, French minister of culture and communication. Speakers included Hubert Vedrine, former minister, member of the state council, George Serre, director of the globalisation to the MAEE, Xavier Darcos, former minister and director of the French Institute, Pierre Schapira, director of the department of culture to the Paris Mayor, among other personalities, as well as directors of the different Alliances Françaises around the world.

A cocktail was organized by Le Cordon Bleu and the Alliance Française to close the annual symposium of the Alliance Française Foundation, at the Guimet Museum – a Parisian museum initially devoted to Ancient Egypt and now focusing in Asian civilizations.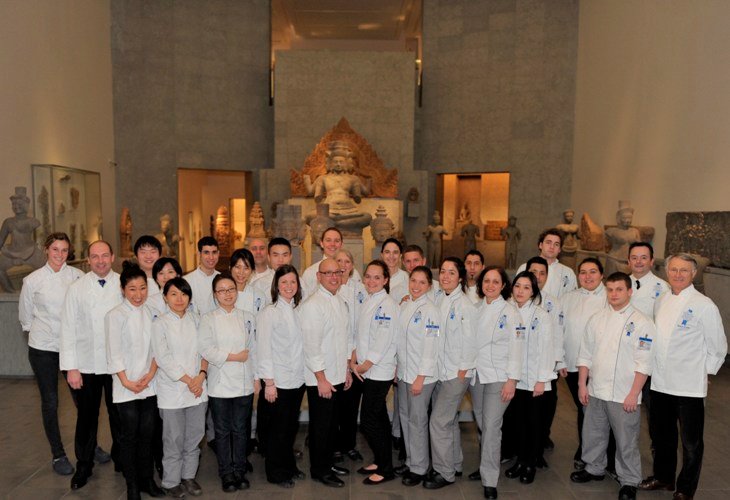 Photo: Le Cordon Bleu team
The directors of the Alliances Françaises, the ambassadors, partners, and friends of both institutions were given the opportunity of visiting the museum and enjoying the cocktail organized by Le Cordon Bleu Chefs and students.
Le Cordon Bleu Paris -

Contact
8, rue Léon Delhomme -

Map
75015, Paris, France
Tel: +33 (0)1 53 68 22 50