Le Cordon Bleu in partnership with Sopexa is participating in the 7th edition of «l'Apéritif à la française».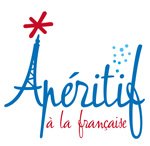 This aperitif is a characteristic of French lifestyle and represents a privileged moment of conviviality. Le Cordon Bleu is of course sponsoring the event, which will take place worldwide on June 3rd, 2010. This year, Le Cordon Bleu will be present in the events organized in India, China, Canada, Mexico, Poland, Portugal and Korea.
In the Espace Reunion in Montreal, Canada, this year's theme is "the five senses", Le Cordon Bleu Ottawa will create delicious desserts while Le Cordon Bleu pastry Chef, Christian Faure, MOF, will make an exquisite sugar showpiece.
In Shanghai, China, Chef Patrick Lemesle, Pastry Technical Director Le Cordon Bleu Japan will present his specialities at the Game Bling, a new trendy Club close to the Bund.
In India, Le Cordon Bleu will be present at the Shangri-la's Eros Hotel, in Delhi to "Celebrate Connoisseurship". Le Cordon Bleu Paris Indian Alumnus, Mukul Tanwar, will perform a culinary demonstration using products from the Le Cordon Bleu range, like olive oil, mustard, balsamic vinegar. On the menu is Red Cabbage Gazpacho, Ballotine of chicken with Artichoke Cream and Aioli.
In Mexico at the Le Cordon Bleu restaurant, Casa de Francia, Chef Patrick Martin, Chef Miguel Quezada and their team will be celebrating with a special "apéritif".
In Korea, Le Cordon Bleu chefs and students will assist with the organization of the event at the Lotte Hotel, Seoul.
In Poland, events take place from June 10th to 13th at the Blue City Shop Mall with a French Food market.
In Portugal, a beautiful concept has been put together: "celebrar a vida" www.passatempocelebrar.com.

The Apéritif à la Française, organized by Sopexa and supported by the French Ministry of Agriculture and Fisheries, aims to increase sales of French food and beverage products on export markets, to promote their diversity and quality, and to showcase French food culture and France's unique art de vivre.

The Apéritif à la Française has been bringing together food and beverage professionals, curious consumers, food lovers and epicureans in the first week of June for the past seven years.
A la vôtre !
For more information : www.aperitifalafrancaise.com & sopexa.com
Le Cordon Bleu Paris -
Contact
8, rue Léon Delhomme -
Map
75015 Paris
+33 (0)1 53 68 22 50