Le Cordon Bleu News, 09/04/2009
Le Cordon Bleu voyage au Brésil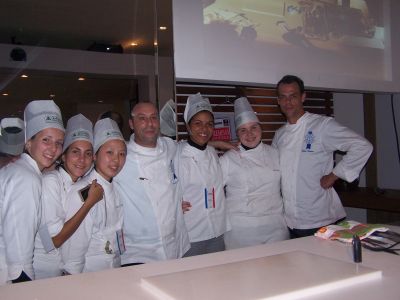 From August 20th to the 23rd, many amateurs and professionals assisted at several culinary demonstrations held by Cuisine Chef Denis Delaval and Pastry Chef Cédric Carême, ambassadors of Le Cordon Bleu for the gastronomic Festival "Veja Grandes Chefs". The event took place at the Jockey Club, São Paulo, and was sponsorized by Editora Abril, one of the biggest Media groups in Latin America, which publishes Veja, the most popular Weekly magazine in Brazil.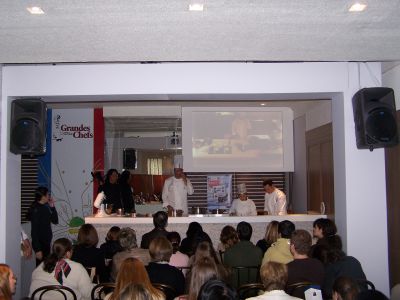 Besides the demonstrations, which were a true success, Le Cordon Bleu was responsible for the faboulous dessert "Fantaisie d'Abricot" and its Croustillant, which closed the gala diner, put in place by the French chef Emmanuel Bassoleil.

Le Cordon Bleu also participate at the Salon Gourmet linked to those events, receiving the audience interest by several formations offered by our Institution. Le Cordon Bleu culinary technic books, edited in Portugese by the Nobel editions, in Brazil, have been really appreciated.