Le Cordon Bleu News, 06/04/2009
On May 22 Le Cordon Bleu Paris welcomed 15 international undergraduate journalism students enrolled in the Journalism School of the Institut des Sciences Po in Paris. The students were accompanied by Harriet Welty Rochefort, American journalist and author of the books "French Fried" and "French Toast". After the visit of the school, the 15 students attended a press conference style presentation of Le Cordon Bleu, an exercise in which the future journalists were very attentive, curious and interested. Following the press conference, they interviewed Le Cordon Bleu students in preparation for their article, one of the projects during their studies in France.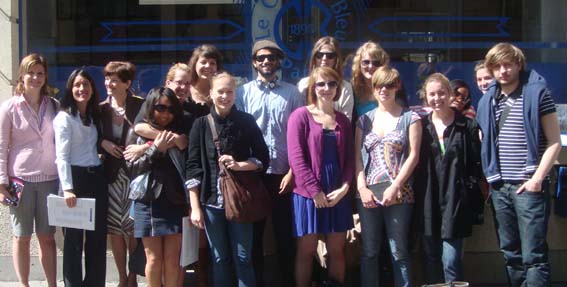 We welcomed Celia Miranda, alumni from Le Cordon Bleu Paris, on May 26, for an interview by the Brazilian channel GNT, international network of Globo, one of the most important networks in Brazil. The interview will be part of the program "Fora de casa" (Outside Home) and will show the profile of thirteen Brazilian women who are professionally successful outside their country. The production team interviewed Celia and the Chef instructors in the school where she followed her culinary training to understand the environment and how she evolved into a remarkable business women. Today Celia and her husband Gustavo are proud of their new project "Chez Nous, Chez Vous", where they organize private meals in their home.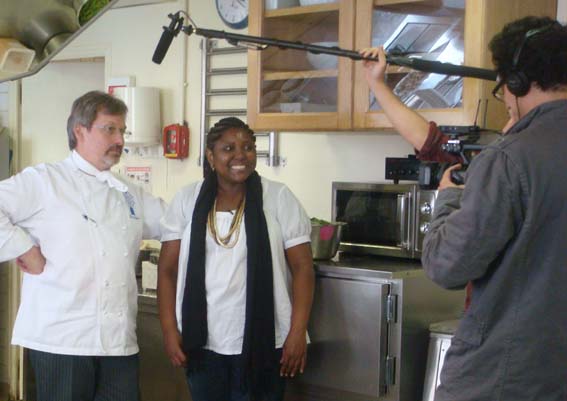 For more information about Le Cordon Bleu programs please visit www.lcbparis.com
Le Cordon Bleu Paris
8, rue Léon Delhomme
75015 Paris
www.lcbparis.com
paris@cordonbleu.edu