Le Cordon Bleu News, 03/11/2009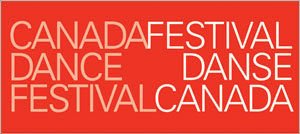 Le Cordon Bleu Ottawa was proud to be a major sponsor of the 2nd Annual "Fine Wine Evening" wine auction that was held on Wednesday, March 11, 2009, at the Hampton Inn Ottawa and Conference Centre. The proceeds of the event will support the Canadian Dance Festival (CDF).
This magnificent evening, featured fine wines, delectable food, wine and food celebrities, fascinating exhibits and demos, live jazz music, and unparalleled silent and live auctions. The outstanding auctions boasted rare wines from private cellars, table wine and spirits, and unique wine-themed gifts and getaways including a dinner for two at Le Cordon Bleu Signatures Restaurant!

Among the prestigious guests were Mrs. Rita Celli, host of Ontario Today on CBC Radio One and emcee for the evening as well as Angela Aiello, wine expert and enthusiast, entrepreneur, and host of the Steven and Chris CBC show, gave a truly exciting presentation that intertwined the story of dance and wine.

Canadian contemporary dance is known around the world for its inventiveness, its outrageous beauty, and the calibre of its performance. Proceeds will support the CDF's commitment to encouraging and supporting new creations by Canadian contemporary dance artists.
Le Cordon Bleu Ottawa is a major contributor to local and community events especially those that foster awareness of the "Art de Vivre" and support the Arts.