In The News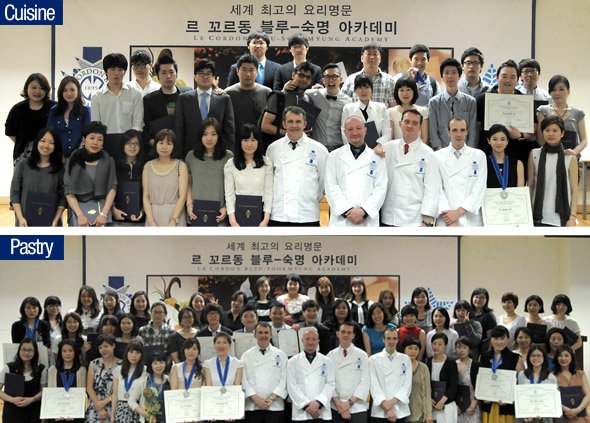 Le Cordon Bleu-Sookmyung Academy Graduation Ceremony
Bleu-Sookmyung Academy graduation ceremony took place on June 16, 2012 at the Gemma Hall in Sookmyung Women's University.
This term, 114 students graduated the courses successfully.
Many friends and family of students came to the graduation ceremony to congratulate and celebrate the occasion.
The cocktail reception was prepared by the chefs of Le Cordon Bleu. The graduates enjoyed the day of celebrations and had a great time.
Congratulations to all of our graduating students. The group and individual photos are available on facebook page.
Find out more photos from facebook.
Information
Le Cordon Bleu-Sookmyung Academy

cordon@sm.ac.kr


www.cordonbleu.co.kr


02) 719-6961~2