Le Cordon Bleu News, 03/30/2012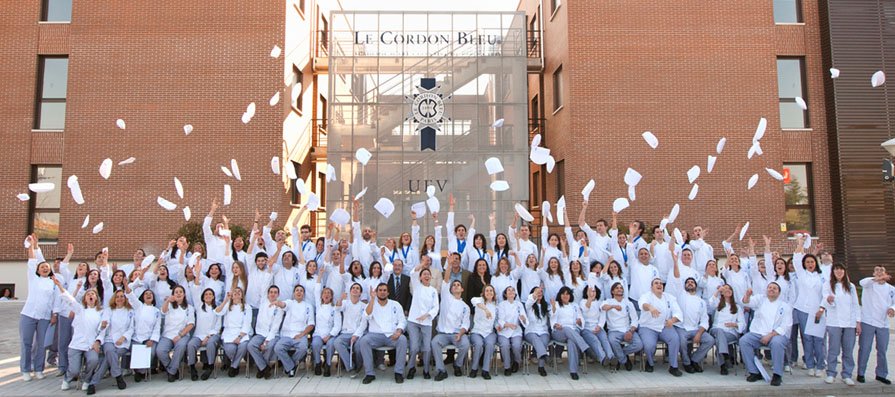 Pozuelo de Alarcón (Madrid), March 29, 2012 – The students of the third graduating cohort of the Le Cordon Bleu Madrid School of Culinary Arts received their diplomas Grand Diplôme®, Cuisine and Pastry Diplomas and Certificates, after nine months of intensive dedication. The graduation ceremony took place at the Universidad Francisco de Vitoria Campus under the sponsorship of Mr. Ivan Sáez, Chef at the renowned restaurant "Lágrimas Negras".

In total, 114 students celebrated their successful training at the kitchens of Le Cordon Bleu Madrid.

The Technical Director of the School, Chef de Chefs Arnaud Guerpillon highlighted that passion for cooking should inspire the professional life of the new graduates. Mr.Ivan Sáez, who a few weeks ago received from Le Cordon Bleu Madrid the Metropoli Award for best "Chef en progresión 2011" delivered an encouraging message to the graduates as sponsor of the cohort: "To make possible the impossible is about yourself. Put patience and lots of effort to improve and you´ll reach everything you aim to".

Le Cordon Bleu Madrid is the third Le Cordon Bleu School in Europe, after Paris and London. Next week, a new intake of Cuisine and Pastry students will begin a new quarter of studies from April to May 2012.
Más información
---