Le Cordon Bleu News, 09/09/2013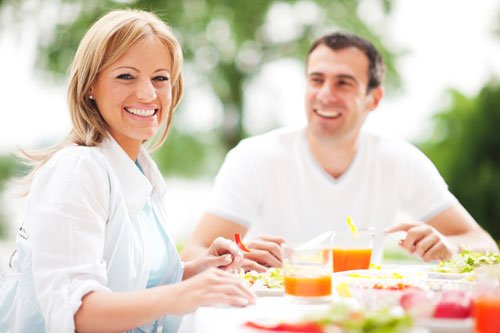 It's time for healthy eating – with style and taste. The Heart and Stroke Foundation's Health CheckTM program and Le Cordon Bleu Ottawa are partnering this fall to offer healthy cooking classes. The focus of these classes is to teach Canadians how to prepare healthy meals using classic French culinary techniques. The recipes were created specifically by Le Cordon Bleu to meet the Health Check nutrient criteria developed by the Foundation's registered dietitians, based on Canada's Food Guide.

"We are thrilled to work with Le Cordon Bleu to help Canadians expand their healthy cooking skill set," says Terry Dean, Director, Health Check. "Our program has been helping Canadians eat well for nearly 15 years in grocery stores and restaurants. We want people to get excited about cooking and eating well. This is just another great way to do that."

The classes aim to demonstrate that delicious meals don't have to compromise on nutrition, while nutritious meals don't have compromise on taste.

"French cuisine can be healthy without sacrificing style or flavour," says Linda Montone, Sales and Marketing Manager, Le Cordon Bleu Ottawa. "The benefits of a healthy Mediterranean diet are well-known. If you're careful with your ingredient selection and know the proper way to use the ingredients to fully optimize their flavours, then beautiful, delicious and healthy meals can be created. Le Cordon Bleu has developed recipes that are tasty, healthy and refined."

Taught by Le Cordon Bleu Chef Instructor, the classes include a two-hour demonstration, followed by a two-hour hands-on practical session. Guests can also attend the demonstration only. For more information about the courses and how to sign up, please visit www.lcbottawa.com.
Class dates:
| | | |
| --- | --- | --- |
| Saturday, September 28 | Heart Healthy Chicken | |
| Saturday, October 26 | Heart Healthy Halibut | |
| Saturday, November 16 | Heart Healthy Pork | |
| Saturday, December 7 | Heart Healthy Cod | |
Class Prices:
Demonstration only – $50 per person (taxes included)
Demonstration & Hands-On Practical – $179 per person (taxes included)
About Health Check
Health Check is the food information program of The Heart and Stroke Foundation. It is the only third-party, non-profit national program of its kind in Canada. Health Check is the one way that the Foundation helps Canadians eat well. The Health Check logo can be found on menus and products in Canada. Each product or menu item that displays the logo must meet strict nutrient criteria developed by the Foundation's registered dietitians. Health Check also provides Canadians with a suite of free resources on healthcheck.org.
About Le Cordon Bleu
Le Cordon Bleu is the world's largest international culinary educator with over 45 campuses located in more than 20 countries. Established in 1895, Le Cordon Bleu has developed a reputation for maintaining the highest standards of culinary excellence by offering the best in culinary education. Le Cordon Bleu's only Canadian campus is located in Ottawa, Ontario.


Media inquiries:

Matt Salvatore
Communications Manager, Health Check
msalvatore@hsf.ca
613-569-4361 ext.318

Marketa Stastna
Communications Coordinator, Health Check
mstastna@hsf.ca
613-569-4361 ext.331

Linda Montone
Sales and Marketing Manager, Le Cordon Bleu Ottawa
LMontone@cordonbleu.edu
613-755-2365