In The News

New Zealand Cuisine In France
Annabel Langbein, the doyenne of gastronomy and free range cooking in New Zealand, has just launched her book of easy and stylish recipes, Annabel au Naturel, in France with the backing of leading publishing house, Larousse.
Annabel Langbein could not find a better place than Le Cordon Bleu Paris, one of the world's most-respected culinary schools, to show off some of the recipes from her new book.
On 6 October, Annabel revealed some of her culinary secrets to students at a cooking demonstration at the school.
André Cointreau, President of Le Cordon Bleu International said: "We are delighted to welcome one of the most well-known representatives of New Zealand cuisine and to discover her culinary expertise. This event is part of a series marking the opening of our new School in Wellington, New Zealand in 2012 and the development of new products in the country."
Annabel Langbein said: "It is a huge honour to give a cooking demonstration at Le Cordon Bleu. It's also a pleasure for me to share the richness and flavors of New Zealand cuisine. It might be known as a sporting nation but it is also one full of gourmets."
Ariane Gonzalez, Trade Commissioner of New Zealand Trade and Enterprise in France, played a key role in setting up the demonstration. She said: "Like the French, New Zealanders are passionate about food and wine. Their products are world-renown for their high quality, freshness and taste. We are proud to support the book launch of Annabel in the French market, and to help share the flavours of New Zealand with the world."
For her demonstration, Annabel cooked a selection of recipes from her new book using the robot Kenwood Multipro Excel, which she said made it even easier to prepare her delicious dishes.
Her new book, Annabel au Naturel, the second published by Larousse, goes on sale in France on 11 October 2011.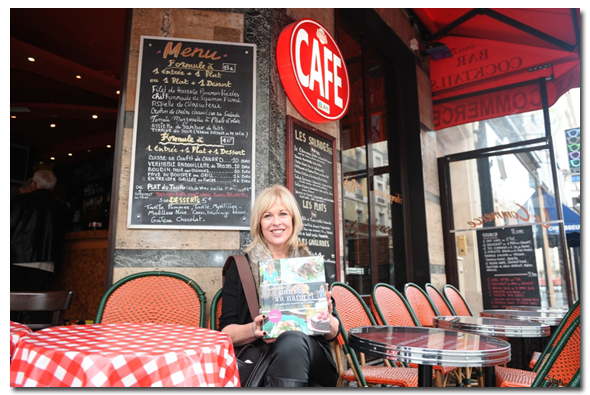 Annabel Langbein
Annabel Langbein is a leading New Zealand cook and lifestyle personality, food writer and publisher. She has 17 cookbooks to her name, and is the star of her own television series, Annabel Langbein The Free Range Cook. Her books have sold close to two million copies internationally and earned numerous international awards, including Best Book in the World for Easy Recipes, and Best Entertaining Book in the World at the Gourmand World Cookbook Awards. Her television series has also been an outstanding success and has been sold into 78 markets. In France, the series shows on Cuisine.TV. Series two is now being developed. Annabel is a passionate advocate for using fresh, seasonal, locally-sourced produce. With her effortless and delicious recipes, she aims to empower people so that everyone can be a star in their own kitchen.
Media contact for Annabel Langbein in France: Kassy Hayden, email presse@annabel-langbein.com or telephone +33 6 48 53 06 95.
Media contact for Annabel Langbein in New Zealand: Jane Binsley, email Jane.Binsley@annabel-langbein.com or telephone +64 9 522 4184 or +64 21 846 841.
New Zealand Trade and Enterprise
New Zealand Trade and Enterprise (NZTE) is the Government's national economic development agency. Our job is to lift the country's economic performance by helping more New Zealand businesses to grow and compete in international markets. Our services are tailored to business need and include programmes to improve productivity and customer focus, build competitive advantage, develop international contacts, and provide access to capital and investment. We are a global organisation and our networks provide the international connections businesses need to grow internationally and to attract investment into New Zealand.
A partnership with

For more information