Le Cordon Bleu News, 06/06/2011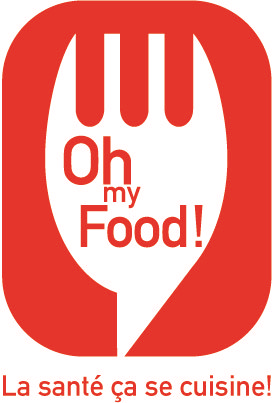 From June 17 to 19, 2011, Le Cordon Bleu will be participating at the fair Oh my Food! an event open to the general public and for the first time, to be held at Paris-Expo, Porte de Versailles.

During the event, Le Cordon Bleu will organize the fair's 'Atelier cuisine' (cooking workshops). The workshop area will propose demonstrations and initiation classes to visitors in collaboration with Chefs from the association Euro-Toques.

The community Oh my food! is at the same time, a community website www.ohmyfood.fr and a food consumers exhibition, which treats the themes related to food, cooking as a source of pleasure, health, well being, food solidarity and sustainable.

Oh my Food!
June 17-19 2011
Paris-Expo
Porte de Versailles
Pavilion 5.2
10:00am to 7:00pm

Stand Le Cordon Bleu – D12

Visitors guide (in French only)
Download your invitation pass (Code CORBLEU). Please note that the download procedure is in French only.


Did you know?
The French are very attached to their food habits*:
By 12:30pm, 51% of the French population is at lunch.
3 main meals pace their daily schedule.
The values of sharing and conviviality are essential. A meal is a shared event: for lunch, with colleagues and in the evening, with the family.
There is a common meal: where everybody eats the same thing.
The French love variety in their meals and it is rare to eat the same thing each day.
Sweet and savory flavors are rarely mixed. Savory dishes are followed by sweet dishes and sweet beverages are kept for the end of the meal.
The French have a preference for savory over sweet food.
(*source Crédoc)