Le Cordon Bleu Chefs Philippe Clergue and Bruno Stril will be participating at the Paris Cookbook fair.

To celebrate the publication of Le Cordon Bleu Cuisine Foundations, a guide to classic culinary techniques, their history and modern interpretation, Le Cordon Bleu chefs will prepare recipes illustrating techniques found in this book.
Thursday March 3rd

Chef Phillipe Clergue – 12:30pm
Lamb fillet with morel mushroom crust, crispy endives and wood blewit mushrooms,
purple potato chips

Chef Bruno Stril – 14:00pm
Scallops with a persilla and wasabi crust served in an eryngii and shimeji mushroom cream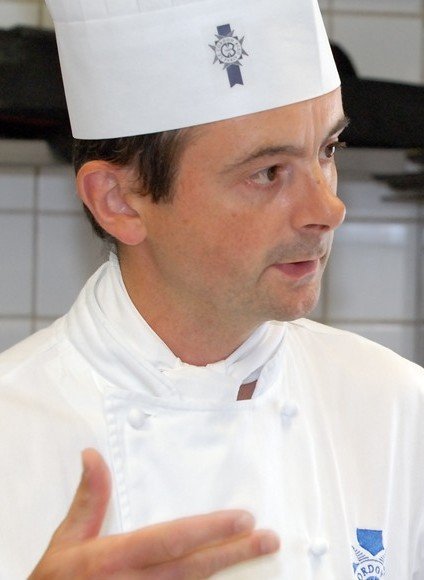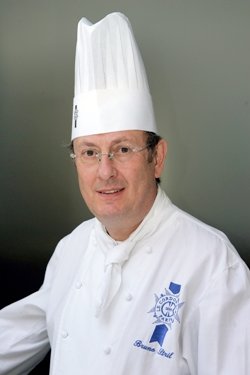 Le Cordon Bleu Cuisine Foundations:
In response to our students and graduates who were seeking a single reference that would explain and show the techniques that have existed for more than three centuries, Le Cordon Bleu chefs have created the definitive guide to French culinary techniques. Le Cordon Bleu Cuisine Foundations provides recipes with the keys for perfecting the fundamentals accompanied by nearly 2000 photographs and step- by-step instructions.  This book and several other publications will be available for sale at Le Cordon Bleu Stand B18.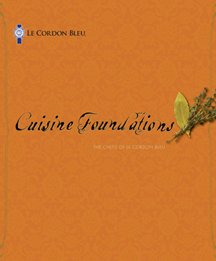 Stand Le Cordon Bleu at the Paris Cookbook Fair
B18
For Professionals 3-4 March
For General Public 5-6 March
From 10am to 7pm everyday

"Le 104"
5, rue Curial
75019 Paris (plan d'accès)