In The News
A day in Paris, at Saint Charles market, with Chef Caussimon
What better way to discover all that France's terroir has to offer than to visit a Parisian market? Fish, cheese, meat, seasonal fruit and vegetables, a kaleidoscope of products, which are widespread in French gastronomy, can be found on market stalls.
To share this wealth with visitors traveling through Paris, Le Cordon Bleu Paris provides the opportunity to explore one of the capital's 80 markets alongside one of the School's Chefs.
It was on one such occasion, in May, that we spent the day with Le Cordon Bleu Paris Chef Instructor, Chef Caussimon. On the agenda: A visit to Saint Charles market in Paris's 15th arrondissement.
The day began with a visit to a typical Parisian market. This provided the Chef with the opportunity to show the participants the most flavorsome seasonal fruits as well as relatively unknown varieties of fish. He even gave a number of tips on how to prepare some of the ingredients found on the market stalls.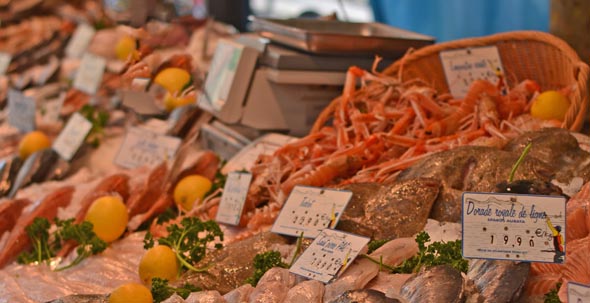 The market tour was followed by lunch. All the participants were invited to share platters of traditional French cheeses and cold meats. This also gave the Chef the time to tell those present all about his career in the restaurant industry. He was inundated with questions but it was soon time to return to the School for a culinary demonstration!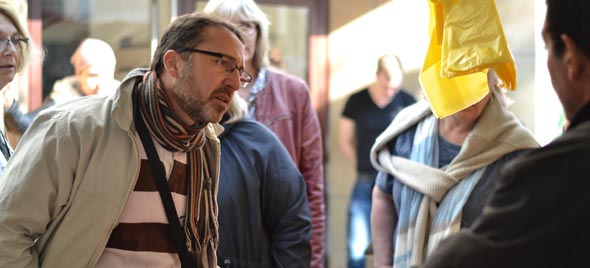 Only seasonal products were on the menu: Asparagus with a mousseline sauce for the starter, lamb with a parsley crust for the main course and strawberry tart for dessert. The participants whet their appetites with plenty of good advice and recipes before tasting the Chef's dishes.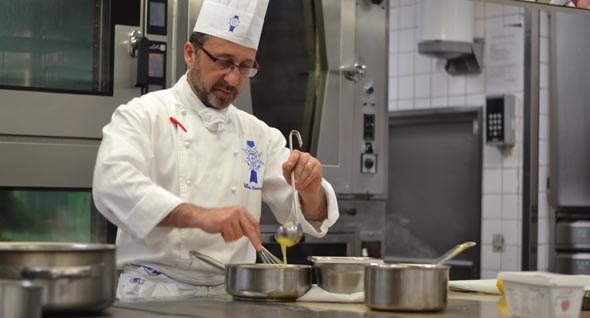 At the end of the day the participants left, delighted with all the tips given by the Chef, and with the feeling that they really had learnt a lot more about the everyday life of a Chef and French gastronomy. Even more importantly though, they left with recipes which will enable them to amaze their next dinner guests!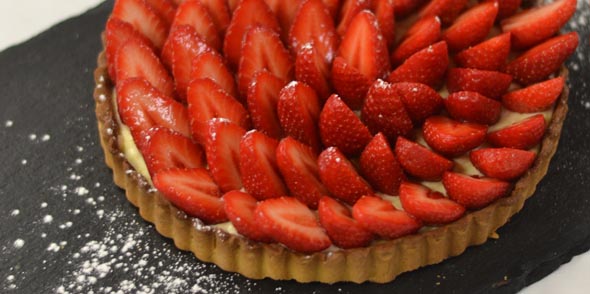 > Book a seat for the next workshop
Looking for an original gift idea for a special occasion? Le Cordon Bleu Certificates may be used in exchange for any culinary course or boutique item. For further details please contact Karine Carroy at: paris-ateliers[a]cordonbleu.edu (please replace [a] by @).
For all other requests for tours, group visits and culinary discoveries, please contact Karine Carroy at: paris-ateliers[a]cordonbleu.edu (please replace [a] by @) or +33 1 53 68 22 50.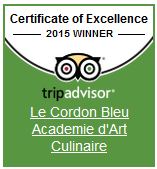 For more information