In The News...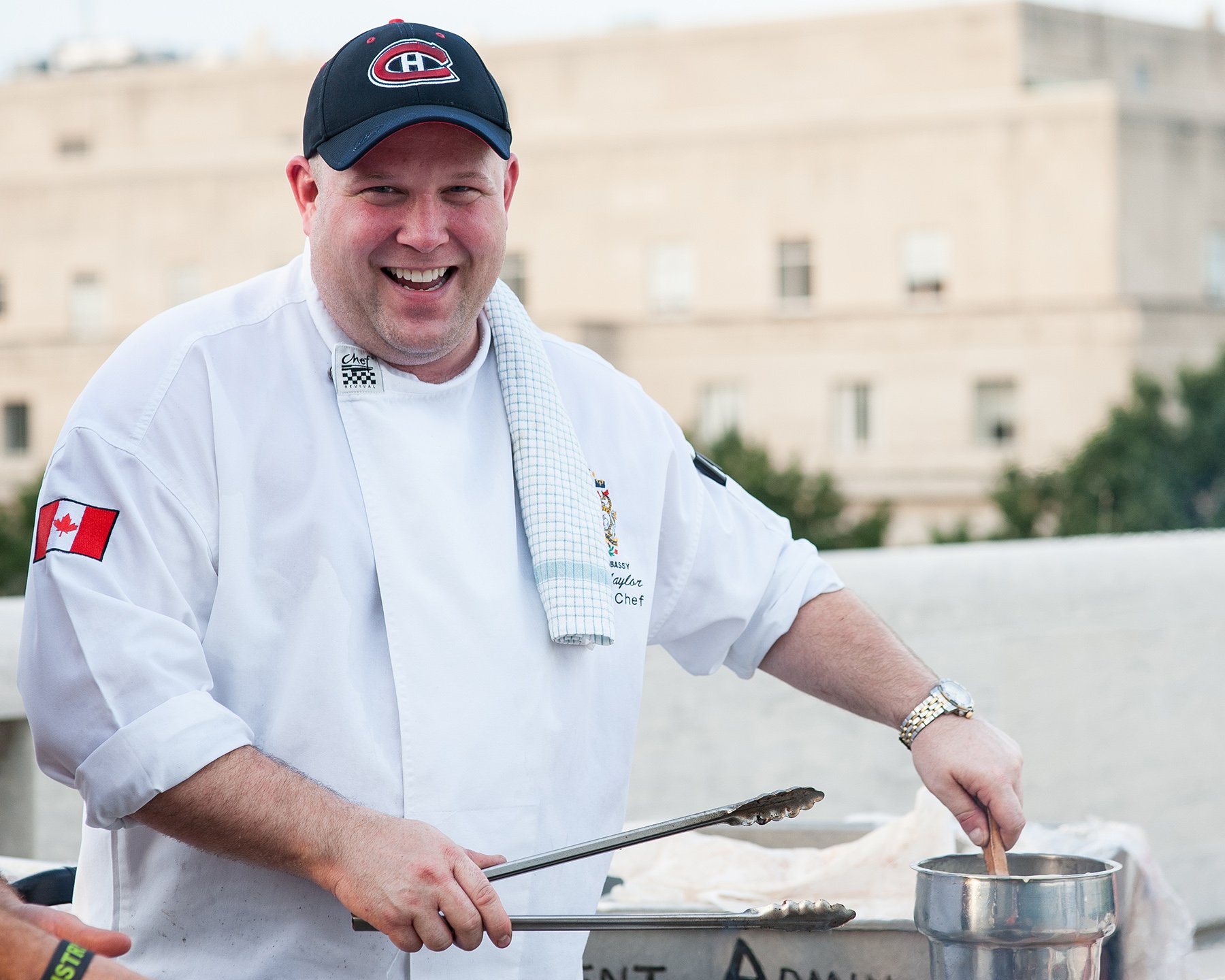 Meet Chef Thomas Naylor
Early Days
Thomas Naylor was born and raised in Montreal, Quebec. He loved being in the kitchen and thanks his stay-at-home mom for his introduction to the culinary world. Her cooking captivated him, and he's still attempting to duplicate a family Christmas favourite, angel fruitcake that was soaked in rum for two months. Throughout his teenage years you would find him throwing dinner parties for friends, it's no surprise he would pursue his passion for food.

"Growing up in Montreal, my parents used to bring me to restaurants when I was a kid. At five, six years old, I was ordering cream of broccoli soup and scampi and my dad was like, 'Do you want a glass of wine with that?' I was costing him too much money!".
Time at School
Naylor made the decision to attend Le Cordon Bleu in Ottawa in his early twenties and immediately knew it was the right place for him. It provided him with all the necessary tools and foundations to succeed in the culinary world. After completing Basic, Intermediate and Superior Cuisine, he graduated with his Diplome de Cuisine in 2009.

"The training of basic knife skills and starting with the basic cooking techniques created a solid foundation to excel at whatever challenge was given to me in the workplace."
While studying one of our Chef Instructor's recognized Naylor's passion and introduced him to Chef George Laurier who had recently opened up a restaurant in Hull, Quebec. Naylor worked at the restaurant part-time throughout his culinary studies, which provided the opportunity to learn beyond the basics, and get creative.
Where is he now?
Naylor is currently the Executive Chef to the Canadian Ambassador in Washington D.C. and has been for the last 14 years. He's happy to call the D.C. area his home.
The embassy was looking to transition from serving guests French-themed dishes to having more of a Canadian flavour and Naylor was the man for the job. Naylor went on the search for Canadian ingredients and now uses small game, venison and Caribou from Quebec; smoked salmon from New Brunswick, and other ingredients such as cattail hearts, milkweed pods and Saskatoon berry compote from Toronto.
It's quite a busy schedule at the Embassy and Naylor will have anywhere from two to eight events scheduled per week depending on who's in town and time of the year. There are two in the kitchen, Naylor and his support cook, so the role is all encompassing. You'll find him cooking, scheduling, managing, accounting and shopping locally for the freshest ingredients.
Celebrity guests
Being in Washington, he was bound to run into celebrities and given the chance to serve famous guests and diplomats. He's had the opportunity to cook for the Vice President and the whole White House Chiefs of Staff, Mark Messier and Michael J. Fox. One of the most memorable guests for Naylor was Arnold Schwarzenegger:
"Meeting Arnold Schwarzenegger, that was kind of funny. I'm a big guy, and he tapped my stomach and said 'I asked for a six pack, and you brought me a keg!' so I looked him straight in the eye and said 'I can't believe Arnold Schwarzenegger just dissed me!"
Congratulations to Chef Thomas Naylor from the whole team at Le Cordon Bleu on the successful career!
Follow Chef Naylor on Twitter @DCChefNaylor
For more information