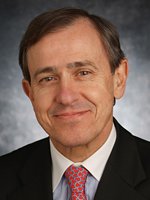 Bienvenue! With more than 110 years of teaching experience, Le Cordon Bleu provides the ultimate training in cuisine, pastry, management and gastronomy. We are dedicated to preserving and passing on the mastery and appreciation of the culinary arts. Our philosophy is just as strong as always. However, our contemporary philosophy speaks directly to prospective, enrolled and graduated students: Make Things Happen!
The energy which our Chefs and staff put into our programs is the same energy they encourage in our students. Whether you plan to move on to restaurants, journalism, hospitality management or the numerous other related fields, Le Cordon Bleu will encourage you to strive for your best so that you can achieve whatever you set out to do. Le Cordon Bleu will give you the knowledge and skills to truly make things happen!
Le Cordon Bleu fosters a unique multi-cultural and educational environment, encouraging you to learn and grow in the lessons you undertake in the tradition of the French Art de Vivre. Le Cordon Bleu emphasizes the appreciation of French technique at the service of world cuisine.
We invite you to share our knowledge and passion for the hospitality industry and look forward to welcoming you on a journey of discovery that will last a lifetime.


Amitiés Gourmandes,

André J. Cointreau
President
Le Cordon Bleu International