Christmas
at Le Cordon Bleu
Le Cordon Bleu's Christmas party is a fun, educative and original way to organize your festive events. Cooking is a natural team building activity - the perfect way to entertain your guests while experiencing the festivities and food of the season. Whatever your level of knowledge, our dedicated team of Master Chefs will make sure that everyone has a fantastic time with us.

'Tis the season to be jolly...

Pick your package and let us do the hard work. From the moment you contact us, we will look after you and your guests so you don't have to worry about the details, just enjoy your time and experience at Le Cordon Bleu London.
If you cannot find what you were looking for please feel free to contact Martha Bell via email or on +44 (0)20 7400 3900 as we also organise made-to-measure events.
Christmas Workshop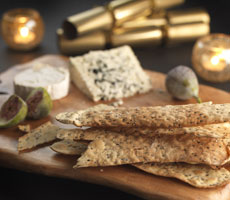 Content of the package:
★ Cooking workshop
★ Festive meal and wine pairing
★ 6 hours
★ Cost: £280 per person
★ From 10 to 16 guests
The workshop starts with Champagne on arrival to get everyone in the mood for a fantastic party atmosphere.
Under the supervision of our Master Chef, each guest will prepare a delicious three course meal cooked with premium ingredients.
Your lunch or dinner will then be served in a very atmospheric dining room where you will be able to tuck in to your day's efforts alongside carefully paired wines to complement your meal.
★★★★★
For bookings, to receive the menu or further information,
please contact Martha Bell on 0207 400 3900 or via email at mbell@cordonbleu.edu
★★★★★
Christmas delicacies & wine pairing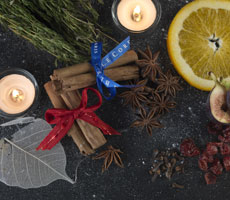 Content of the package:
★ Cooking demonstration
★ Canapés and wine pairing
★ 3 hours
★ Cost: £75 per person
★ From 20 to 80 guests
Welcomed by a glass of Champagne, our Master Chefs will then teach you and your guests how to make 6 Christmas themed canapés.
All guests will have the opportunity to taste a festive selection of Michelin-standard canapés.
A flight of wine carefully selected by our Master Sommelier will be served with the food.
★★★★★
For bookings, to receive the menu or further information,
please contact Martha Bell on 0207 400 3900 or via email at mbell@cordonbleu.edu
★★★★★