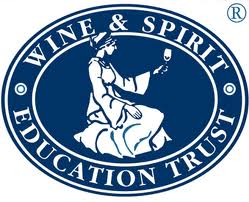 New Zealand School of Wines and Spirits
Approved WSET® Programme Provider 922
www.nzsws.co.nz
WSET Level 2 Award in Wines and Spirits (3 day course) $825.00 inc gst
Thursday 7th August, 21 August, 9.00am – 4.30pm
Tutor : Jane Skilton MW
This qualification is popular with wine and spirit employees and will give students excellent all-round product knowledge. The course is also suitable for the interested consumer. The aim of the course is to focus on the key grape varieties and regions of the world, and principle varieties of spirits.The closed book, 50 question multiple choice examination takes place at completion of the third day's teaching.
Course fees include WSET student study pack, all wines, tuition and examination fee. Successful candidates receive a certificate.
For Bookings contact: gillian@nzsws.co.nz
Recipe
If you like smooth and creamy frozen treats, this iced coffee soufflé will please your taste buds. It's a perfect dessert to serve as a refreshing treat on a hot summer's day. Recipe adapted from the book 'In the Kitchen with Le Cordon Bleu'
>Read more
Valentine's Day recipe
We are pleased to offer you this chocolate heart recipe so you can try your hand at this taste-tempting delight.
>Get recipe
New programme
Matthieu Longuere, MS is Wine Development Manager at Le Cordon Bleu London. We meet with him so he can talk to us about the new progamme launched at the school: Diploma in Wine, Gastronomy and Management.
>Read more
Adelaide Bachelor of Business (Food Entrepreneurship)
Yoshnaa (pictured here at La Bonne Table in Adelaide) joined Le Cordon Bleu Adelaide in July and is just about to complete her first 6 months in the Bachelor of Business (Food Entrepreneurship) program. She has been studying food production, communication, business finance, food and beverage management, wine appreciation and gastronomy. As per of her studies Yoshnaa was involved in the development and promotion of a boutique beer brand and enjoyed participating in excursions around Adelaide as part of her Industry Workshop.
>Learn more